Appears in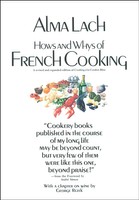 Ingredients
4 pounds whole fish
Coatings for fish
¼ pound butter
3 tablespoons vegetable oil
Salt and pepper to taste
Method
Dry whole fish thoroughly with paper towels.
Whole fish with skin include trout, perch, smelt, and pan fish. Dip these fish in melted butter and fine crumbs to give them a crunchy coating (see Simple Coating No. 3). Remember to slash the skin before coating fish so it will remain flat.
Whole fish that have been skinned include sole, flounder, and bass. These fish are more delicate so they are dipped in cream, then dusted with flour to which has been added a bit of baking powder (see Simple Coating No. 1).
Heat butter and oil to very hot. Sauté fish. Brown completely and they are done. Drain on paper towels. Sprinkle with salt and pepper and put on hot serving platter. To put sautéed fish on a cold platter would cause condensation, and thus sogginess. Decorate with lemon halves and parsley. Serve with Beurre à la Meunière.
,