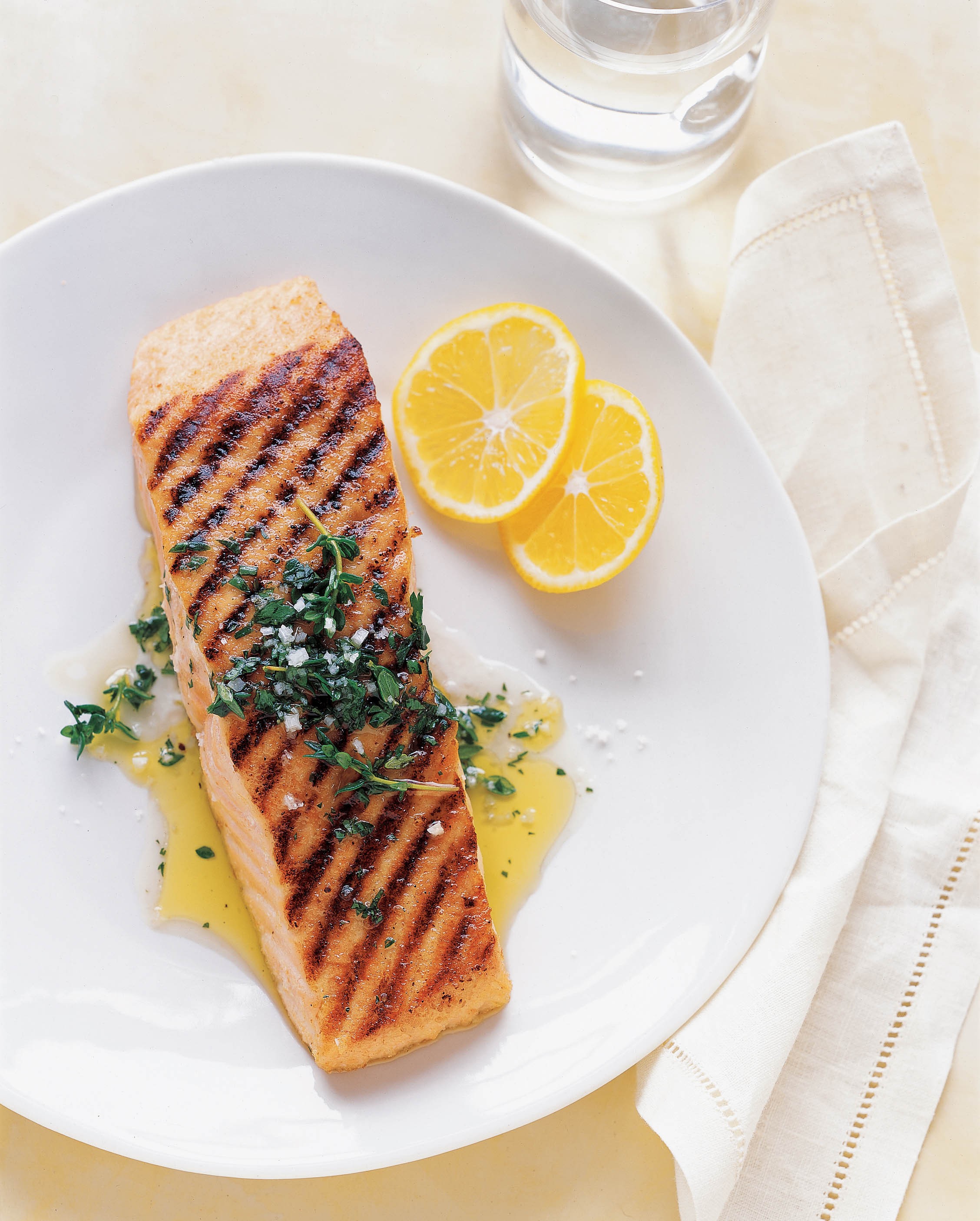 Appears in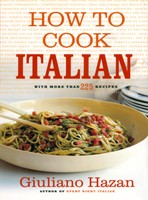 Total time: 25 minutes
Ingredients
2 tablespoons fresh lemon juice
Salt
6 to 8 sprigs flat-leaf Italian parsley
3 to 4 sprigs fresh thyme
5 tablespoons extra virgin olive oil
2 pounds salmon fillets
Freshly ground black pepper
2 to 3 tablespoons fine dry bread crumbs
Method
Preheat a charcoal or gas grill.
Put the lemon juice with 1 teaspoon salt in a small bowl. Mix together thoroughly with a small whisk or fork until the salt is dissolved. Chop enough of the parsley leaves to measure 2 tablespoons and enough of the thyme leaves to measure 2 teaspoons. Add the herbs to the bowl. Whisk in 4 tablespoons of the olive oil until emulsified.
Season the fish with salt and pepper and coat it with the bread crumbs. Drizzle the remaining 1 tablespoon olive oil on the salmon and place it on the grill. Cook the fish for about 5 minutes per inch of thickness, turning the fillets halfway through the cooking time. When salmon is done, it should flake but still be somewhat pink in the center. Transfer to a serving platter, pour the sauce over it, and serve at once.