Appears in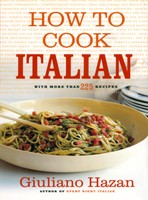 Total time: 30 minutes
Ingredients
3 to 4 sprigs flat-leaf Italian parsley
½ medium yellow onion
3 tablespoons extra virgin olive oil
1 small clove garlic
⅛ teaspoon saffron strands
¼ cup dry white wine
1 teaspoon Dijon mustard
1½ pounds skinless sturgeon, grouper, or other delicate, firm white fish fillets
Salt
Freshly ground black pepper
Method
Finely chop enough of the parsley leaves to measure 1 tablespoon.
Peel and finely chop the onion. Put it in a 12-inch skillet with the olive oil. Place over medium-high heat and sauté, stirring occasionally, until it turns to a rich golden color.
While the onion is sautéing, peel and finely chop the garlic. Chop the saffron and mix it with the white wine. When the onion is ready, add the garlic and sauté for another minute. Add the wine and let it bubble away for about 30 seconds to let the alcohol evaporate. Add the mustard and parsley and stir until all the ingredients are well mixed.
Add the fish fillets, season with salt and pepper, and cover the pan. Cook for 5 minutes, then turn the fillets. Continue cooking until the fish flakes easily with a fork, about 5 minutes more. The fish should cook for about 10 minutes per inch of thickness. When the fish is done, the sauce should be quite thick. If it is not, transfer the fish to a warm platter, uncover the pan, turn the heat up, and simmer until the sauce reduces. Pour the sauce over the fish and serve hot.