Preparation info
Makes enough for

12

Crostini
Appears in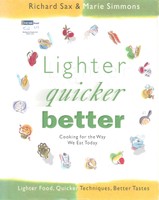 Ingredients
1½ to 2 pounds escarole, trimmed, cut, or torn into 1-inch pieces
Salt
1 tablespoon extra virgin olive oil
1 garlic clove, crushed
Pinch of crushed red pepper, or more to taste
Freshly ground black pepper
Method
Prepare the escarole and set aside. Half-fill a large saucepan with water and bring to a boil. Add salt and stir in the escarole. Cook, stirring, until just tender, 3 to 5 minutes. Drain the escarole well, pressing on the escarole with the back of a spoon to remove excess moisture.
Combine the olive oil, garlic, and red pepper in a large skillet. Heat over low heat just until the garlic begins to sizzle. Add the escarole all at once and stir to coat with the oil.
Cook briefly over high heat to cook off some of the juices. Season with salt and black pepper to taste. Serve spooned onto crostini.