Appears in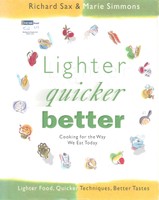 Ingredients
1 recipe Basic Quick Pizza Dough
1 small red (bell) pepper, stemmed, seeded, and cut into long slivers
1 small yellow bell pepper, stemmed, seeded, and cut into thin slivers
1 teaspoon fresh thyme and/or oregano leaves or pinch dried thyme and/or oregano
2 teaspoons olive oil, or more as needed
Freshly ground black pepper
1 pound red onions, halved and thinly sliced (3 or 4 onions)
Salt
2 tablespoons water
¾ cup drained canned tomatoes or tomato sauce
1 tablespoon balsamic vinegar
⅓ cup grated fresh or part-skim mozzarella cheese
¼ cup freshly grated parmesan cheese
⅓ cup shredded basil leaves (optional)
Method
Prepare the dough as directed and place it in the pan, stretching the dough to fit the pan and building up the edges slightly. Set aside.
Place oven rack in the lowest position. Heat the oven to 450°F for at least 15 minutes.
Toss the red and yellow pepper slivers in a small bowl with half of the herbs, 1 teaspoon olive oil, and a generous grinding of black pepper. Set aside.
Heat the remaining teaspoon of olive oil in a wide skillet over medium heat. Add the onions, remaining herbs, and salt and pepper to taste. Toss to coat. Add the water, cover, and cook, tossing occasionally, until the onions are softened, about 8 minutes. Uncover and cook, tossing occasionally, until the onions are soft but not limp, about 3 minutes longer. Add the tomatoes and cook, crushing them, until the mixture has thickened. Stir in the vinegar and simmer briefly. Transfer the mixture to a plate to cool slightly. (This mixture can be prepared in advance and refrigerated overnight.)
Scatter the onion mixture over the crust, leaving the edges uncovered. Scatter half the pepper mixture over, then top with ⅓ of the mozzarella. Top with the remaining peppers, remaining mozzarella, the parmesan, basil, if using, and a few grindings of black pepper. Drizzle with olive oil.
Bake the pizza on the lower rack and spray the bottom of the oven with water 3 times during the first 5 or 10 minutes of baking time. Bake until the crust is crisp and well browned, usually 15 to 25 minutes. Cut the pizza into wedges and serve.