Appears in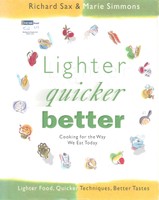 Ingredients
½ pound small-leaf kale or collard greens
Salt
2 teaspoons olive or vegetable oil
2 tablespoons finely chopped onion
1 garlic clove, crushed
¾ teaspoon salt, or to taste
2 pounds russet (baking) potatoes, peeled and sliced ⅛ inch thick
¼ teaspoon coarsely ground black pepper
Method
Bring a large pot of water to a boil. Strip the leaves from the thick stems of the kale and discard stems. Tear or cut the leaves into 2-inch pieces. You should have about 4 cups.
Salt the water, add the kale, and blanch it until tender, 8 to 10 minutes. Drain well. Coarsely chop the kale and set aside.
Heat the oil in a 12-inch nonstick skillet or a well-seasoned cast-iron skillet, sauté onion over medium-low heat for about 2 minutes. Stir in the garlic and sauté 30 seconds. Add this mixture to the greens, season with ¼ teaspoon of the salt, and set aside.
Arrange half the potato slices in concentric circles in the bottom of the skillet, overlapping them slightly. Sprinkle with ¼ teaspoon of the salt and half of the pepper. Spoon the greens mixture over the potatoes, spreading it evenly. Arrange the remaining potato slices on top, in slightly overlapping concentric circles. Sprinkle with remaining salt and pepper. Select a heavy lid that fits inside edges of pan and lay it on top of the potatoes, weighting them down.
Cook, covered, for 35 to 40 minutes, pressing down on the potatoes occasionally, and shaking the pan from time to time to prevent sticking. The potatoes should be crusty and browned on the bottom, tender in the center.
Carefully loosen the potatoes with a flexible spatula. Invert a serving plate over the skillet, and invert the skillet onto the plate. Serve hot.