To prepare the chiles, place them directly over your stove's gas flame at its highest setting, turning constantly until charred on all sides, 5 to 7 minutes.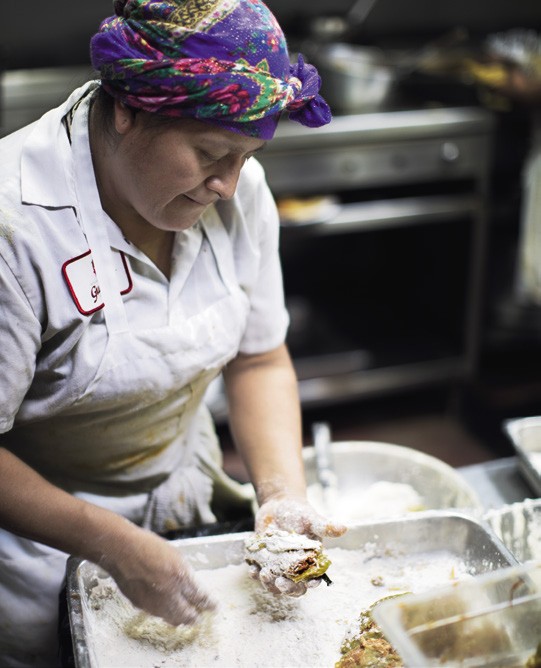 Put the charred chiles in a medium bowl and cover with a large plate for a few minutes so the chiles can soften in their own steam. This will make peeling the burnt skin off easier. Cover until cool enough to handle.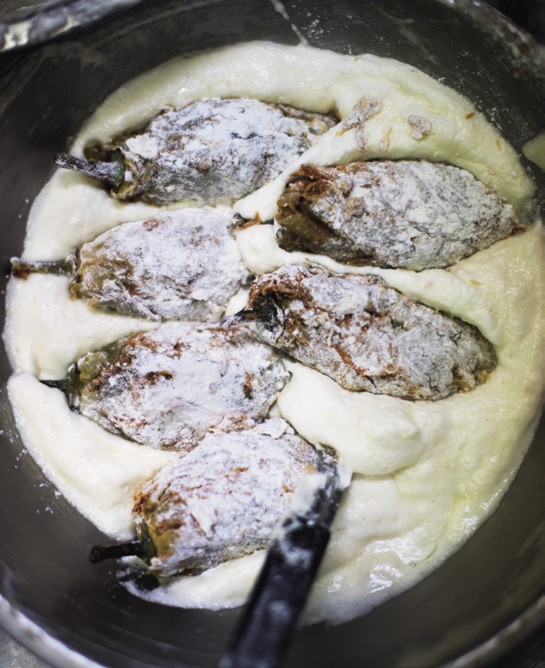 Once the chiles are cool to the touch, use your fingertips to pull the charred skin back from each chile and discard it. Using a paring knife, make a small 2-inch (5 cm) incision lengthwise in each chile and carefully remove the seeds. Stuff each of them with the chicken picadillo.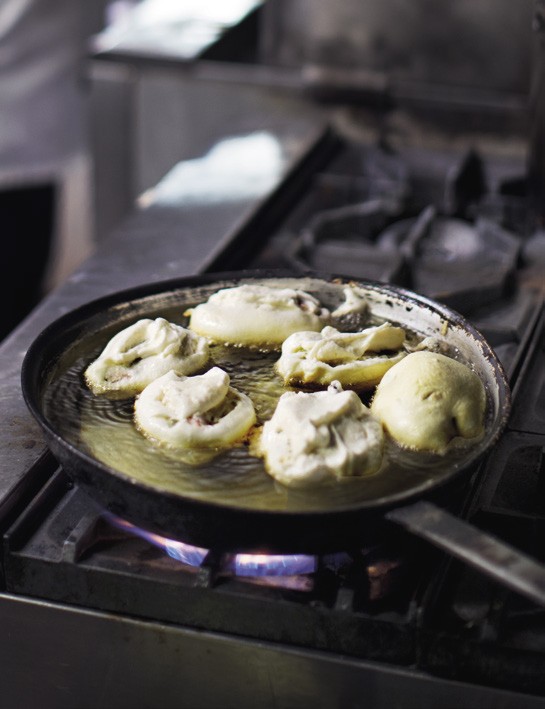 Beat the egg whites on high with a hand mixer until medium-stiff peaks form. Add 1 egg yolk at a time and continue to mix until the yolks are combined. Individually, toss each chile in the flour and dip in the egg mixture.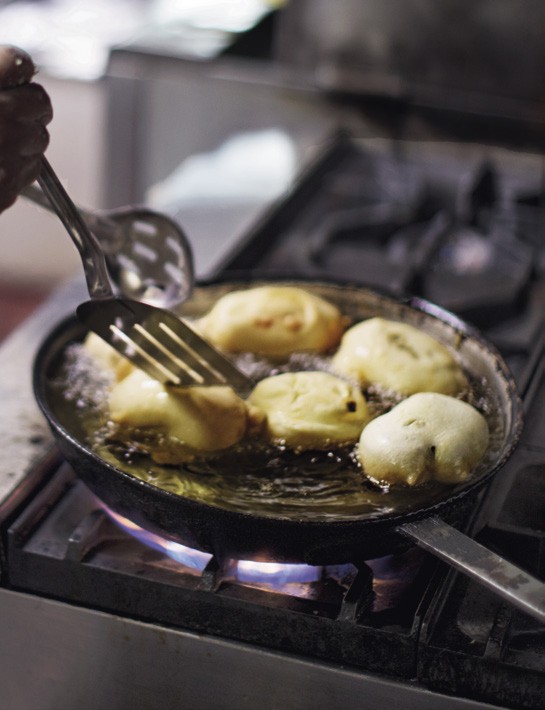 Place a large skillet over high heat and add the vegetable oil. Once the oil is bubbling hot, lower to medium heat. With a large slotted spoon or tongs, place the coated chiles in the oil and fry both sides until golden brown. Transfer to a large plate lined with paper towels to absorb any extra oil. Serve immediately with a side of beans, sliced avocado, and tortillas.