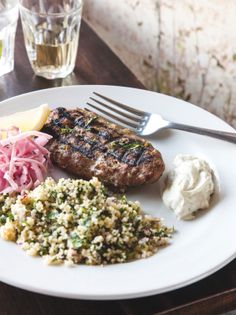 Appears in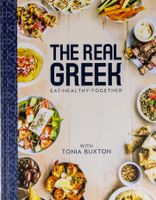 Ingredients
For the lamb kefte mix
1 kg lean minced lamb
5 g Anatolian spice
75 g fresh white breadcrumbs
1 egg, beaten
100 g spring onions, finely chopped
3 tbsp. freshly chopped mint
3 tbsp. freshly chopped flat-leaf parsley
Sea salt and freshly ground black pepper
olive oil for brushing
Method
Put the minced lamb, spice, breadcrumbs and egg into a large bowl and knead together well, as if making bread. Mix in the spring onions, mint and parsley. Season well with salt and plenty of pepper.
Take equal size amounts of the mix 175 g (approx/each) and mould into oval patties.
Place in an oiled griddle pan or under a medium-hot grill and cook for approximately 10 minutes, turning frequently.
Serve the lamb kefte with minty yoghurt, made simply by combining the yoghurt and mint, with an onion and cabbage garnish on the side. Finish with a drizzle of ladolemono.