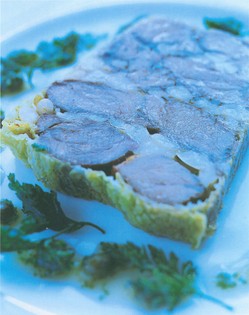 Appears in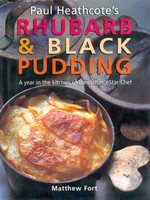 Ingredients
a little olive oil
12 large scallops
salt and freshly ground white pepper
lemon juice
Method
Make the Cauliflower Cream: cook the cauliflower in the milk in a covered pan. When soft, drain through a colander and place in blender or food processor. Bring the cream to the boil, add to the cauliflower and blend to a purée. Pass through a fine sieve, season and refrigerate until needed.
Make the Black Pepper Oil: warm all the ingredients together gently in a pan for about 20 minutes.
Make the Sherry Caramel: in a heavy-based pan, boil the sugar and vinegar together until they form a caramel. Carefully stir in the sherry and allow to cool.
Cook the scallops: heat a frying pan until very hot, add the oil and, when that is hot, sear the scallops for 2-3 minutes on one side to get them golden-brown and caramelized. Turn the scallops over and cook for about 20 seconds more on that side. Remove from the heat, season and squeeze the lemon juice over.
Serve the scallops on top of a mound of the cauliflower cream. Trickle a cordon of oil around the cauliflower, then spoon a very little of the sherry caramel on top of the oil. This will split and hold in 'baubles' around the oil.