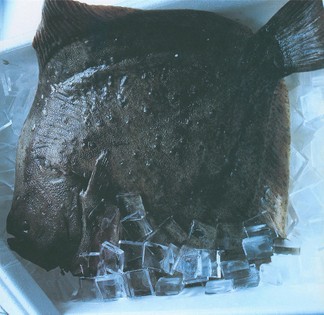 Appears in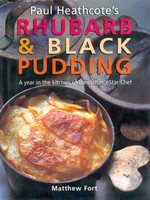 Ingredients
2 Dover soles, each weighing about 700 g / 1½ lb, skinned but left whole
sea salt
dried rind of 1 lemon
dried rind of 1 orange
1 garlic clove
1 star anise
1 sprig of thyme
1 bay leaf
350 ml / 12 fl oz olive oil
lemon juice
Method
Ideally a day ahead, make the Lemon Pickle: cut the lemons into thick slices, removing the pips, and mix with the salt. Leave for 8 hours.
Next day, mince, finely chop or pulse the lemons in a food processor (the result needs to be coarse, not smooth) and add the remaining ingredients.
Put the mixture in a pan and cook slowly until it goes thick and syrupy. Store in an airtight jar until required (you won't use it all in this dish, but it goes very well with terrines, like the Pressed Terrine of Ham Hock on page 50, and cold pâtés).
About 40 minutes before you want to serve, preheat the oven to 190°C/375°F/gas5.
Make the Parsley Mashed Potatoes: boil the potatoes in their skins in simmering salted water, until cooked. Avoid overcooking and splitting the skins. Drain in a colander and peel while still warm.
Pass through a sieve or ricer into a bowl. Bring the cream to the boil and beat into the potato, a little at a time, beating well. Beat in the butter and season with salt and pepper. Mix in the parsley. Keep warm.
Trim the fins from the sole. Season the fish with sea salt and place in a baking tray with the orange and lemon rind. Add the garlic, star anise and herbs, cover with the oil and cook in the oven for 10-15 minutes, or until cooked (when pressed it comes away from bone readily).
Lift the fish out of the tray and remove the fillets with a serving fork and spoon. Transfer them to warmed plates and season with lemon juice. Keep warm.
Make the Nut Brown Butter: in a small pan heat the butter until it froths and bubbles. Allow the bubbles to die away and for the butter to turn a nice nut-brown colour. Mix in 1 heaped tablespoon of the lemon pickle and remove from the heat. Add a good pinch of chopped parsley.
Spoon or pipe the parsley mashed potatoes on the plates, set the fish on top and pour the nut brown butter over the fish to serve.