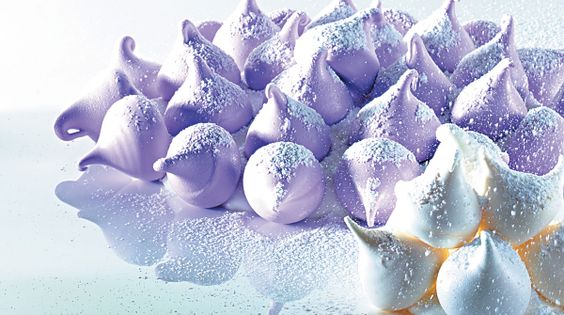 Appears in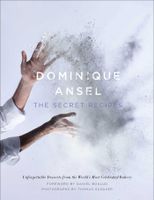 Ingredients
Swiss Meringue
Icing sugar
2¼
cups
266
grams
Egg whites (large)
4 each
4 each (120 grams)
Method
Preheat the oven to 200°F (95°C) for conventional or 175°F (80°C) for convection.
Fill a medium saucepan with about 3 inches (about 7.5 cm) of water and bring to a simmer. Combine the icing sugar and egg whites in a medium heatproof bowl (the metal bowl of a stand mixer is fine) and place on top of the saucepan of simmering water. The bowl should sit on the rim of the saucepan, well above the water.
Whisk the egg white mixture constantly as it warms. When it reaches 113°F (45°C) and feels hot to the touch, remove from the heat.*
Using a stand mixer or hand mixer fitted with a whisk, whip the egg whites on high speed. As they whip, the egg whites will triple in volume, thicken and cool. When finished, the meringue will be very fluffy and hold a medium-stiff peak. This should take about 5 minutes, depending on your mixer.±
With a rubber spatula, gently fold the desired flavouring into the meringue. Feel free to separate the meringue into batches and use different flavours. Just make sure you keep all tools clean for each to avoid mixing them.‡
Cut the tip of a piping bag to snugly fit a #804 plain tip. Using a spatula, place 2 large scoops of meringue in the bag so that it is one-third full. Push the meringue down toward the tip of the bag.
Line a baking tray with baking paper. At each corner, pipe a small dot of meringue under the baking paper and push the paper flat. This will help keep it 'glued' to the baking tray.
Holding the piping bag at a 90-degree angle about ½ inch (1.25 cm) above the baking tray, pipe a dot of meringue with steady, even pressure until it reaches the size of a 5-cent coin. Pull the piping bag straight up to create a fine point. (You should have a teardrop-shaped meringue.) Repeat piping drops about ½ inch (1.25 cm) apart until all the meringue is used, refilling the piping bag as necessary. (You might need to use a few baking trays, depending on the size of the Mini Me's.)
Bake the meringues for 20 minutes. Rotate the tray 180 degrees and bake for 20 minutes more. Continue to rotate every 20 minutes until the meringues are completely dry, about 1 hour 20 minutes. The Mini Me's should be crispy all the way through.
Transfer the Mini Me's, still on the baking paper, to a wire rack to cool completely. When cool, remove gently from the baking paper with your fingers.