Appears in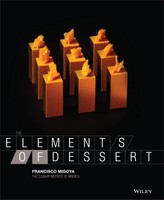 Ingredients
Simple syrup, at 50° Brix 150 g 5.29 oz 65.93%
Passion fruit puree 75 g 2.65 oz 32.97%
Agar-agar 3 g .09 oz 1.1%
Method
Combine all of the ingredients in a small sauce pot. Bring them to a boil over high heat while stirring constantly with a whisk. Once the liquid boils, let it boil for 10 seconds.
Pour the liquid into a half hotel pan and let it set in the refrigerator until it has gelled.
Purée it in a blender until smooth.
Reserve refrigerated in an airtight container for up to 4 days.