Appears in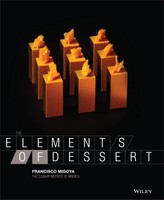 Ingredients
Black sesame paste 150 g 5.29 oz 66.67%
Superfi ne sugar 75 g 2.65 oz 33.33%
Method
Stir the sesame paste well before pouring it out of the container it is held in. The oil tends to separate from the solids if it sits for too long without being stirred.
Combine both ingredients in a bowl and stir using a small whisk until the sugar is dissolved. Adjust the sweetness as necessary; if it is too sweet, add more paste, or if it is not sweet enough, add more sugar.
Reserve at room temperature. Discard after 1 week. Always stir before using.