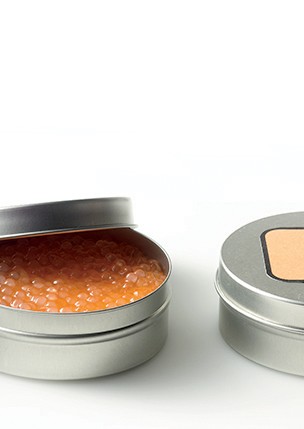 Appears in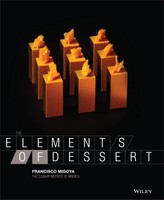 Ingredients
Heavy cream 950 g 2 lb 1.12 oz 90.69%
Tahitian vanilla pods, split, beans scraped 2 2
Sugar 90 g 3.17 oz 8.59%
Gelatin sheets, silver, bloomed in cold water, excess water squeezed off 7 g .26 oz .72%
Method
Combine the heavy cream, vanilla pods and seeds, and the sugar in a 1.92-L/2-qt sauce pot. Bring to a boil and then strain through a fine-mesh sieve.
Stir in the bloomed gelatin with a whisk until it dissolves.
Using a funnel gun, portion the panna cotta into 30-g/1-oz tins, filling them halfway. There will be panna cotta left over, which you can hold in the refrigerator for up to 5 days.
Let the panna cotta set in the refrigerator. Reserve refrigerated. Discard after 2 days. Once it is portioned into the tins, it will develop a skin on the surface over time, even when wrapped, since the wrap will not be directly on the surface of the panna cotta.