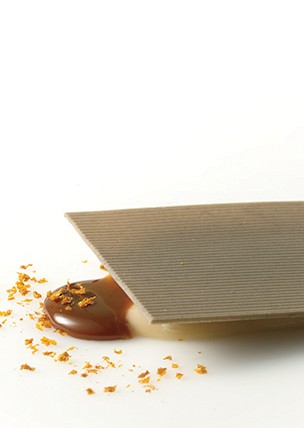 Appears in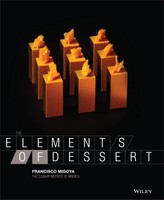 Ingredients
Blood orange juice 110 g 3.88 oz 17.05%
Sugar 150 g 5.29 oz 23.26%
Eggs 110 g 3.88 oz 17.05%
Gelatin sheets, silver, bloomed in cold water, excess water squeezed off 5 g .18 oz .78%
Butter, pomade (softer than room temperature) 270 g 9.52 oz 41.86%
Method
Combine the blood orange juice, sugar, and eggs in a bowl and cook them over a hot water bath until thickened while whisking constantly; the mixture should reach 85°C/185°F.
Add the gelatin, stirring until it dissolves completely.
Stir in the butter (it is necessary to have the butter very soft in order for it to mix in well with the other ingredients).
Cool at room temperature covered with plastic wrap. After it has cooled, then refrigerate it. Discard after 1 week.