Appears in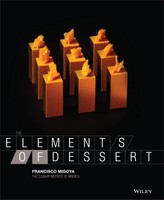 Method
Temper the black olive chocolate and spread it into a thin layer over a textured transfer sheet with lines through it.
When the chocolate is semi-set, cut out 10 rectangles measuring 6 cm/2.5 in wide by 9 cm/3.5 in long using a ruler and the back of a paring knife.
Place another sheet of acetate on top of the chocolate and put a flat surface such as a sheet of Plexiglas on top of it to keep it flat, plus a weight to keep it down, such as a heavy cutting board (or two). The intention is to keep the chocolate flat and for it to remain flat once it is set; otherwise it will warp as its sets.
Reserve in a cool, dry area. It will keep for up to 1 year if stored properly.