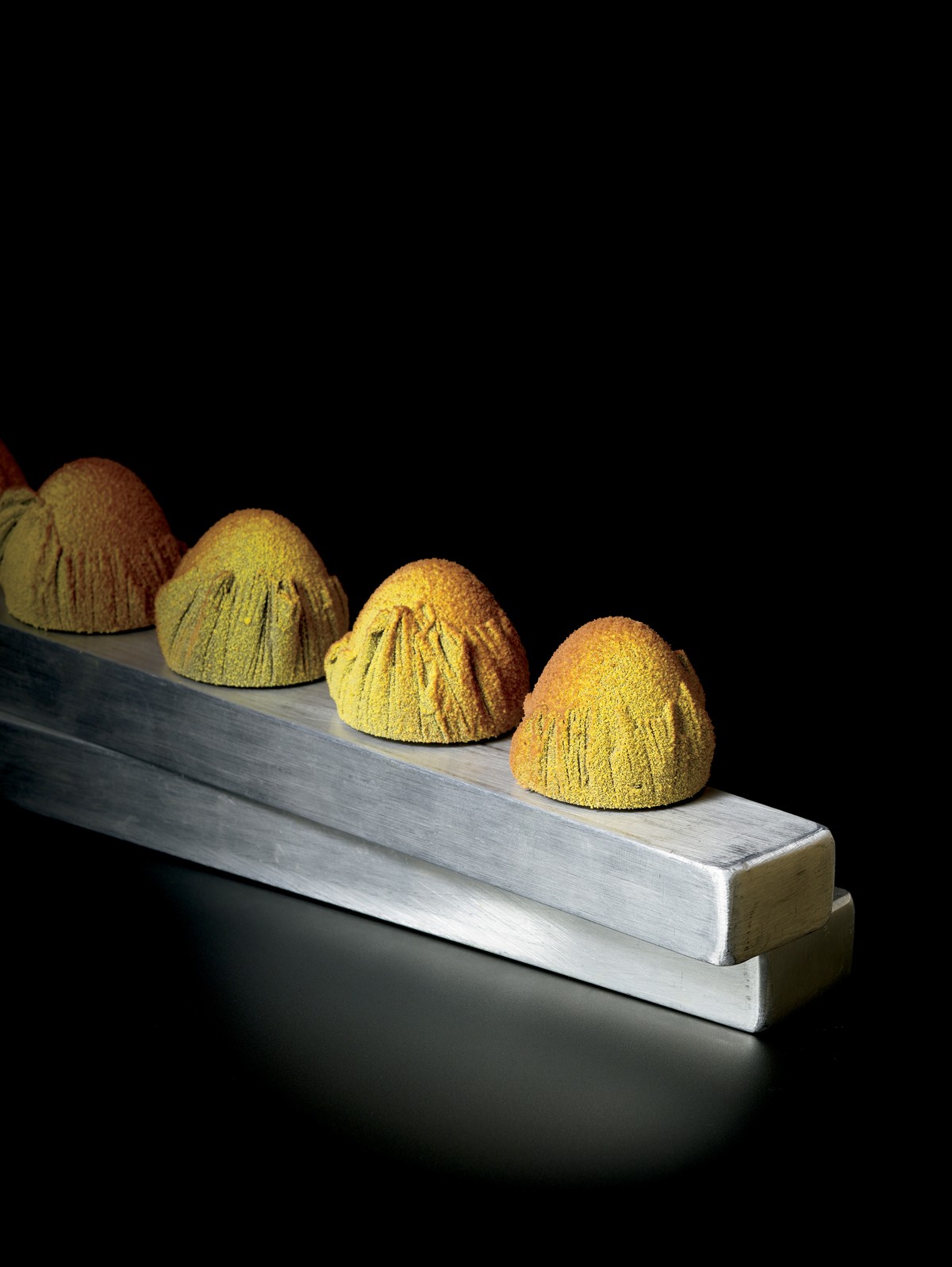 Appears in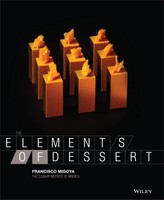 Method
Assembly Instructions
Cast the molds using tempered milk chocolate according to the Molded Chocolates method.
Fill the molds halfway up with pineapple jam.
Insert the disks of brioche into the molds on top of the jam, pushing them in gently. Cap the molds. Once they are set, unmold them.
Once the chocolates are unmolded, cut out 10 squares of plastic wrap measuring 7.5 cm/3 in on each side. Spread them out.
Pour about 10 g/.35 oz of tempered white chocolate in the center of each one, and then place a finished chocolate bonbon on top of each dot, pushing down so that the base of the chocolate comes into contact with the plastic wrap and the fluid white chocolate pushes out around the mold.
Bring the corners of the plastic wrap together and twist them closed. Let the chocolate set in the plastic wrap tent.
Once the chocolate has crystallized, remove the plastic, airbrush the chocolates completely with yellow cocoa butter, and then airbrush with brown cocoa butter on one side only. The chocolates have a shelf life of about 1 month.