Appears in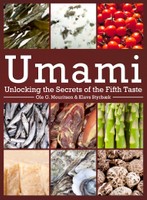 Ingredients
300 g (10½ oz) mixed whole grains (rye, barley, spelt, and/or buckwheat)
sourdough starter
800 g (1¾ lb) rye flour
150 g (5¼ oz) mixed bran (preferably including some chopped dried figs)
4–5 dL (1¾–2⅕ c) soft water
1 bottle (12 oz) unfiltered wheat beer
3 Tbsp dark malt extract
30 g (1 oz) sea salt
Method
Soak the grains for 24 hours in plenty of water. Drain them well.
Mix the sourdough starter and all of the other ingredients in a bowl for 10–15 minutes or until the dough forms a soft ball. A standing mixer is almost indispensable, although this can be done by hand with a lot of muscle power. Pay attention to the water amount: Too little water will result in a dry bread and too much in one that is sticky.
Set aside about ½ L (1⅛ c) of the dough, place it in a covered container, and refrigerate. This will be your starter for the next time you bake.
Oil a 3 L (3 qt) bread pan with neutral-tasting oil; pour the rest of the dough in the pan.
Cover the bread pan with plastic wrap and refrigerate for 12–24 hours. Then leave the bread dough to rise at room temperature for 12–24 hours, depending on how warm it is in your kitchen. When the dough has risen to the rim of the pan, it is ready to be baked. Preheat the oven to 150°C (300°F).
Bake the rye bread for 2½ hours without the fan on, if your oven has one.