Appears in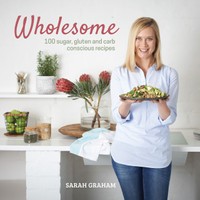 Preparation time 10 minutes
Cooking time 15–20 minutes
Ingredients
What you'll Need
1 Tbsp olive oil
400 g courgettes, thinly sliced
1 Tbsp chopped fresh mint, plus extra for garnishing
½ cup frozen peas, thawed
75 g goat's cheese (chèvre) or feta
4 eggs
½ cup milk
salt and freshly ground black pepper
Method
What to do
Preheat the oven to 200 °C.
Heat the olive oil in a frying pan over medium-high heat. Fry the courgettes gently for 2–3 minutes, or until softened. Remove the pan from the heat, add the mint and transfer to a medium-sized lightly greased tart dish (unless you're using an ovenproof frying pan). Sprinkle over the peas and crumble over the cheese.
Lightly beat the eggs in a separate bowl. Add the milk and a pinch each of salt and freshly ground black pepper and pour over the filling. Bake for 15–20 minutes, or until golden. Remove from the oven, allow to cool slightly, and serve immediately garnished with the extra chopped mint.
© 2017 All rights reserved. Published by Struik.