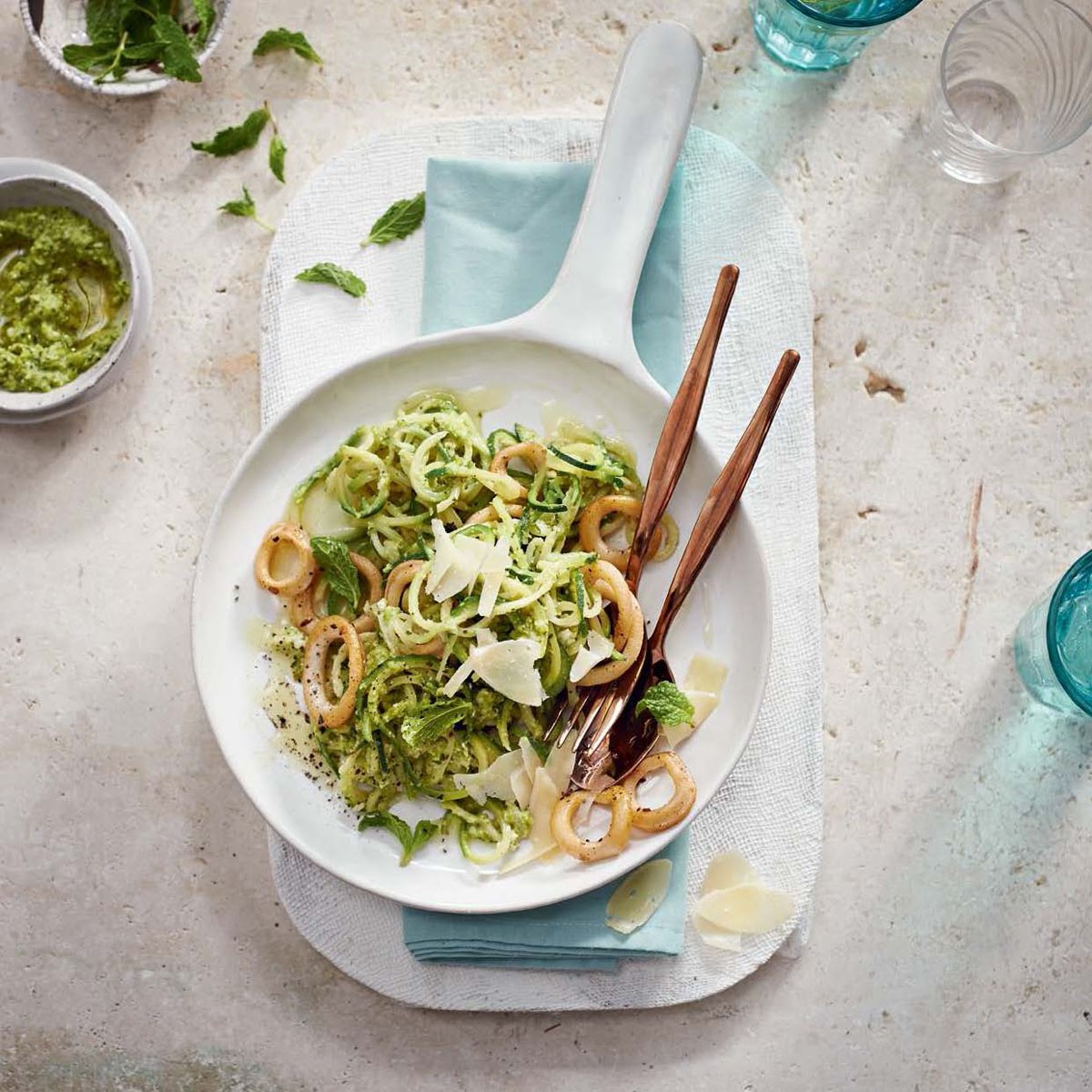 Appears in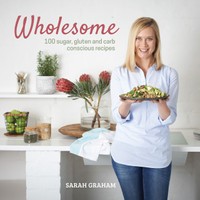 Ingredients
What you'll Need
500 g fresh calamari rings
½–1 tsp dried chilli flakes
salt and freshly ground black pepper
1 Tbsp olive oil
500 g courgette noodles (or wholewheat or gluten-free linguini)
shavings of Parmesan cheese, for garnishing
Pea and mint pesto
1 cup frozen peas, thawed (soak in 1–2 cups just-boiled water for a few minutes and then drain)
1 Tbsp chopped fresh mint
2 Tbsp raw almonds, roughly chopped
2 Tbsp freshly grated Parmesan cheese
3–4 Tbsp olive oil
zest of ½ lemon
juice of 1 lemon
1 clove garlic, chopped
½ tsp healthy natural sweetener
Method
What to do
First make the pesto. Blitz together all the pesto ingredients and check for seasoning. Loosen with a little extra olive oil and 1–2 Tbsp hot water if necessary and set aside.
Rinse the calamari rings, drain in a colander and set aside on a plate lined with kitchen paper or a clean dishcloth to dry off. The drier the squid, the crispier the end result. Season with the chilli flakes and a generous pinch each of salt and pepper.
Heat a large frying pan over medium-high heat and add the olive oil. Fry the calamari for 4–6 minutes, or until lightly golden and crispy. Remove from the heat and set aside.
Meanwhile, cook the courgette noodles in a large saucepan of salted boiling water for 1–2 minutes, drain and set aside in a large mixing bowl.
Add half the pesto to the courgette noodles and mix until they are well coated. Divide between warmed serving bowls, top with the calamari and serve with the extra pesto on the side. Garnish with shavings of Parmesan cheese.