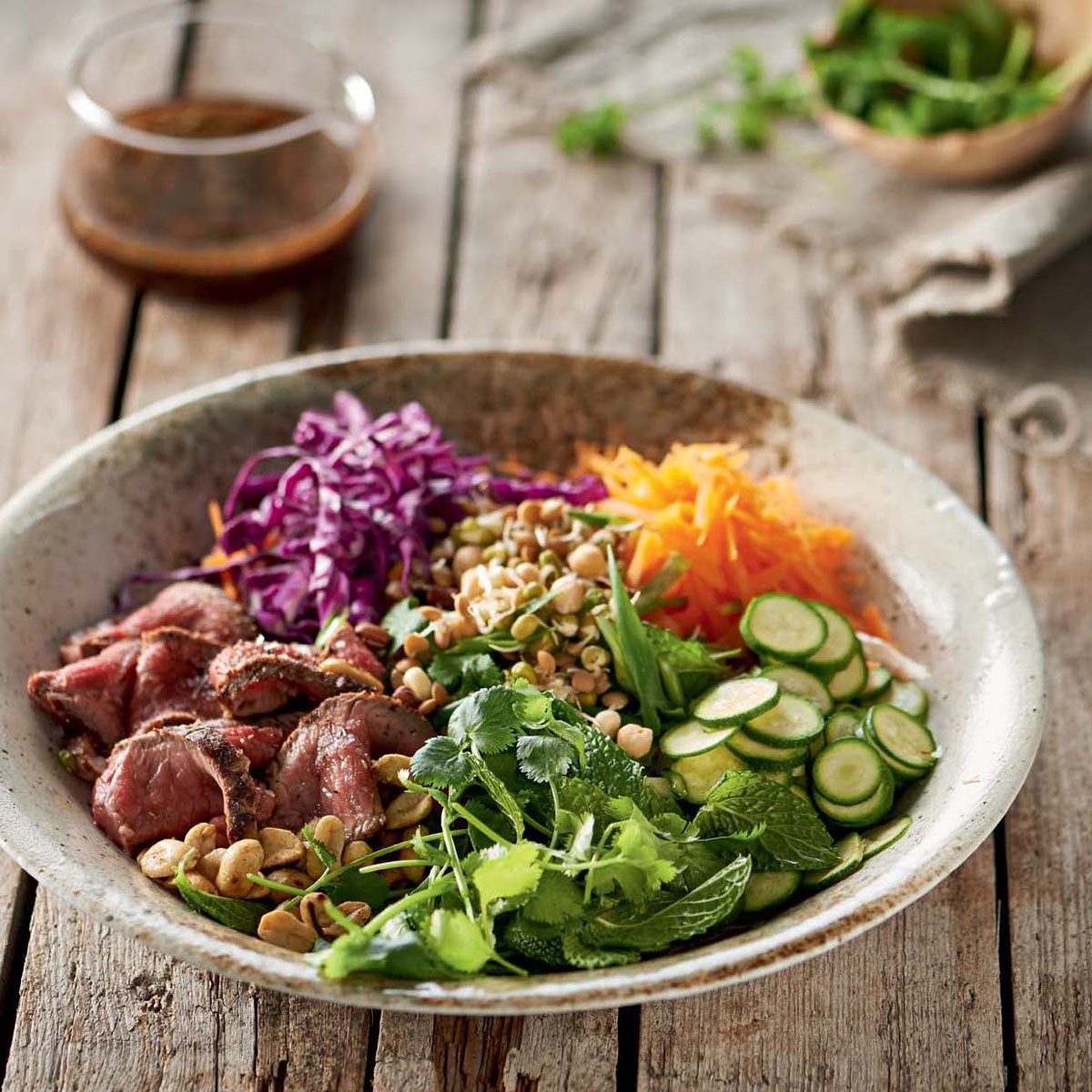 Appears in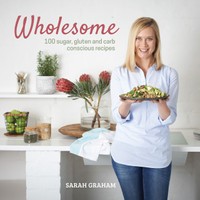 Preparation time 10 minutes
Cooking time 8–10 minutes
Ingredients
What you'll Need
400 g steak (I use well-aged rump)
salt and freshly ground black pepper
1 Tbsp olive oil
2 cups shredded red cabbage
1 cup grated or finely sliced courgettes
1 cup grated carrot
handful Home-grown Mung Bean Sprouts
handful peanuts, roasted and salted (or cashews or toasted sesame seeds)
1 Tbsp each of chopped mint and coriander
2 spring onions, finely sliced
Spicy ginger and lime dressing
3 Tbsp sesame oil
3 Tbsp soy sauce
2–3 tsp fish sauce
1–2 Tbsp honey
1 clove garlic, minced
1 red chilli, deseeded and finely chopped
2 tsp grated fresh ginger
juice of 2 limes
2–3 Tbsp hot water
Method
What to do
Season the steak with salt and pepper on both sides. Heat a good-quality heavy-based pan on the stove and add the olive oil. Test that it's hot enough by dipping the corner of the steak into the oil – it should sizzle immediately. Cook the steak for 3–4 minutes on each side for medium-rare (for steak that is about 1.5 cm thick). Remove and set aside to rest.
While the steak cooks, mix the dressing ingredients together and set aside.
While the steak rests, chop the salad ingredients using a food processor (or do it by hand).
Divide the salad ingredients between four bowls, top with thin slivers of steak, sprouts, roasted peanuts, fresh herbs and spring onions and then add a generous drizzle of dressing.
© 2017 All rights reserved. Published by Struik.