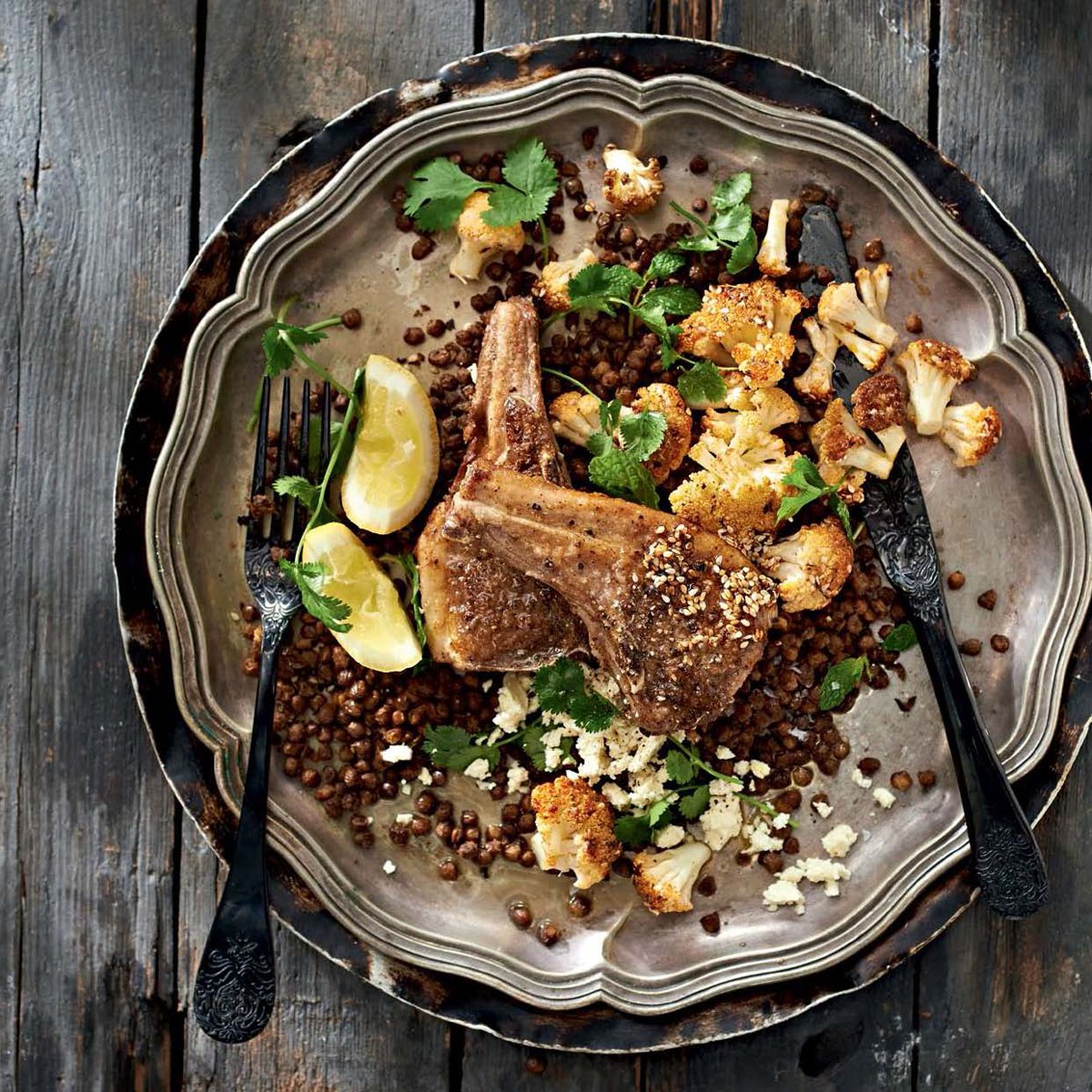 Appears in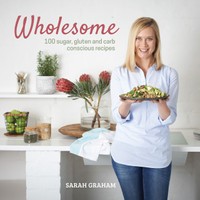 Preparation time 15 minutes
Cooking time 30 minutes (mostly unattended)
Ingredients
What you'll Need Za'atar
1 Tbsp sumac
1 Tbsp sesame seeds
1 tsp ground cumin
1 tsp dried mixed herbs (or just thyme)
pinch each of salt and freshly ground black pepper
Vegetables
½ head cauliflower
2 Tbsp olive oil
1 Tbsp za'atar, plus 1 tsp extra
1 × 400 g can lentils, drained and rinsed (or ¼ cup dried lentils, cooked according to packet instructions)
handful fresh mint and/or coriander, chopped
100 g feta or creamy goat's cheese, crumbled
1 Tbsp lemon juice
Lamb chops
4 lamb chops
salt and freshly ground black pepper
½ tsp ground cumin
½ tsp dried thyme
1 Tbsp olive oil or coconut oil, for frying
Method
What to do
Preheat the oven to 200 °C.
First make the za'atar. Mix all the ingredients together and store in a small glass jar.
Rub the cauliflower with 1 Tbsp of the olive oil and the za'atar and place in a shallow baking dish. When the oven reaches temperature, place the dish on the middle shelf and leave to bake for 25–30 minutes, or until golden and fragrant.
When the cauliflower has been in the oven for 15 minutes, season the lamb chops with salt and pepper, cumin and dried thyme. Fry in a nonstick pan with the remaining olive oil for 4 minutes on each side (for medium). Remove and set aside on a warmed plate to rest.
Add the lentils to the same pan and cook for 2–3 minutes, or until warmed through and just starting to crisp on the outside. Remove from the heat and transfer to a warmed serving platter.
Remove the cauliflower from the oven, chop roughly and place the florets on top of the bed of lentils. Sprinkle over a little extra za'atar. Scatter over the fresh herbs and cheese, drizzle with the lemon juice and serve immediately with the lamb chops.
© 2017 All rights reserved. Published by Struik.