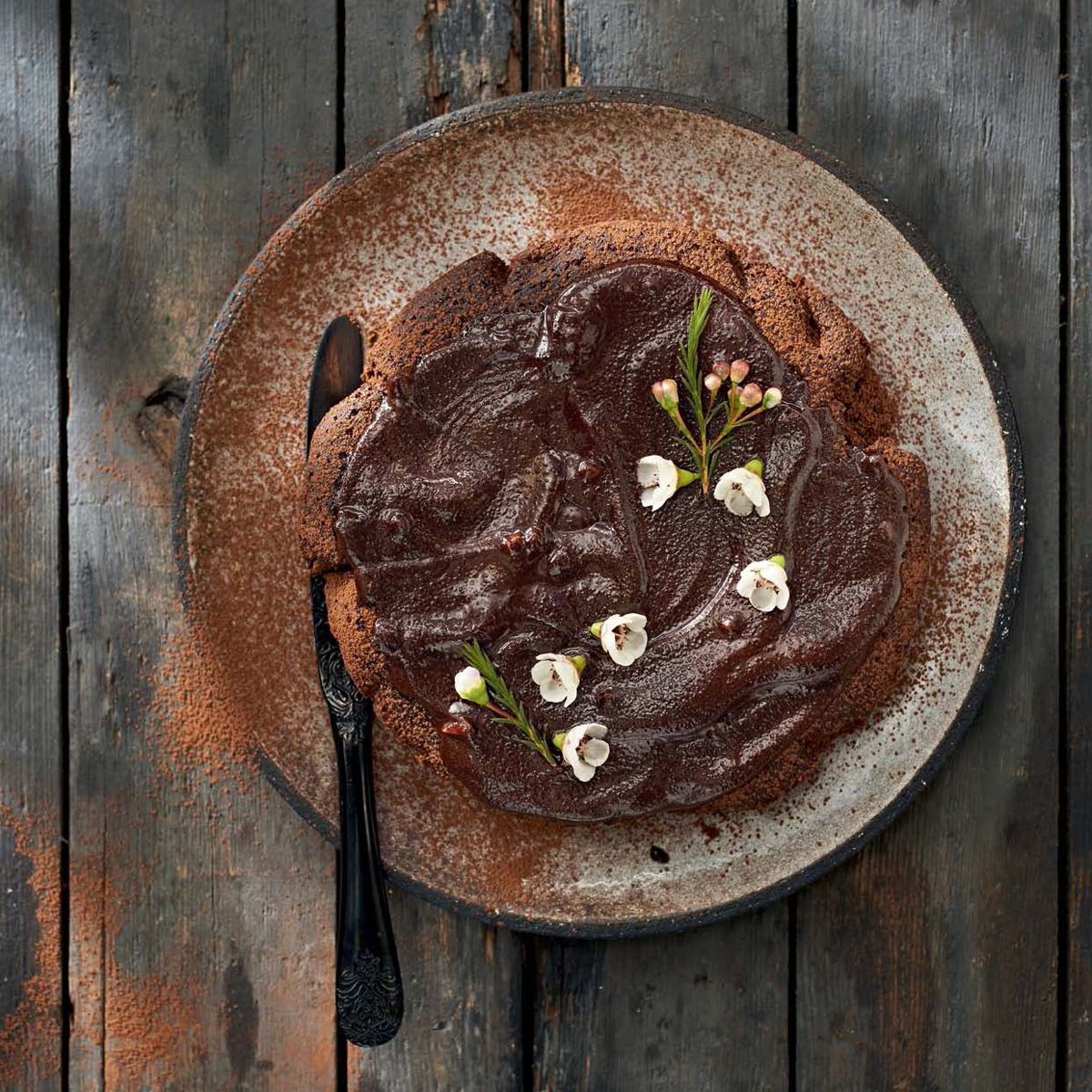 Preparation info
Serves

6

(Makes 1 × 22 cm cake)
Appears in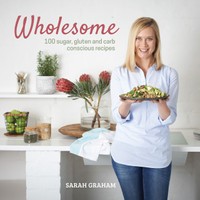 Preparation time 10 minutes
Baking time 30–40 minutes
Ingredients
What you'll Need
¼ cup coconut sugar (or maple syrup or rice malt syrup)
¼ cup raw cacao powder
¼ cup coconut oil, warmed until liquid
¼ cup nut butter (I like macadamia)
1 tsp vanilla paste
1 tsp instant espresso powder
1 cup just-boiled water
½ cup coconut flour (or buckwheat flour)
½ cup almond flour
1 tsp baking powder
pinch of salt
3 eggs, lightly beaten
raspberries and/or roasted nuts of your choice, for decorating
Coffee ganache
⅓ cup raw cacao powder
½ cup coconut oil, warmed until liquid
½ cup coconut cream
2 Tbsp maple syrup (or rice malt syrup)
½ tsp instant espresso powder, dissolved in 1 tsp hot water (optional)
pinch of sea-salt flakes
2–3 Tbsp peanut butter or nut butter (optional)
Method
What to do
Preheat the oven to 170 °C and lightly grease a 22 cm round cake tin.
Mix together all of the cake ingredients, except the eggs. When you have a smooth batter, add the eggs and mix again until combined.
Pour the batter into the cake tin and bake for 30–40 minutes, or until the cake is just cooked through and a skewer inserted into its centre comes out clean.
To make the ganache, mix all the ingredients until smooth, altering the quantities to suit your preferred consistency.
Once the cake has cooled completely, pour over the ganache and decorate with fresh raspberries and/or roughly chopped roasted nuts, and serve as soon as possible.
© 2017 All rights reserved. Published by Struik.