Appears in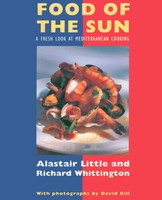 Adzuki, borlotti, coco, cannellini, flageolet, black-eyed, mung, pinto, butter and kidney — the list is long and as rich in opportunity as it is in choice. Beans of every sort and variety, long scorned as the poorest sort of food, are now seen in a much more flattering light. They can be dressed up with sauces or enjoyed in their utmost simplicity, with nothing more than good olive oil, salt and pepper. They are one of the cook's greatest resources and, being in the main dried, are always to hand in the store cupboard. They are mostly inexpensive and endlessly forgiving. Overcook them and all you need do is purée them for a delicious alternative to potatoes or polenta; or spike with garlic and chilli and spread on bruschetta. Beans can enter a meal quietly as a first course or play a starring role as its main feature.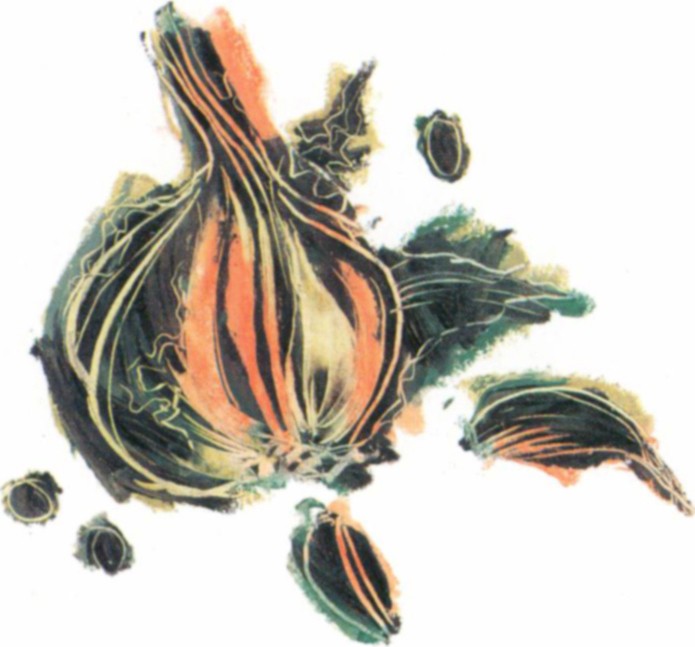 The people of Mediterranean countries have always respected and enjoyed their bounty and we, at last, are realizing just how much we have been missing out. Just why this country has only recently started to wake up to the wider culinary opportunities provided by pulses is unclear, for our food traditions have always included them. Northern fish and chips would not be complete without mushy peas, and split pea soup has always been a splendid way of making the most of a piece of bacon or a ham bone.
Today supermarkets offer us a bewildering choice, though there is nothing to be afraid of. They do have slightly different characteristics, but the flavour difference is not enormous and they all cook in pretty much the same way. Dried beans play a more central role in other food cultures, like Spain, where it is widely understood that they are at their best some two to three months after the initial drying process and where people are happy to pay a premium for them in the spring. French farmhouse cooking honours dried beans perhaps most famously in the cassoulets of the South-west, while Mexican food would be unthinkable without its ubiquitous frijoles. The brown butter bean of Egypt's ful medames is that country's national dish.
Black-eyed peas with spinach, garlic and olive oil are a delicious way to start a Greek meal. Bean purées, fragrant with garlic and parsley and dressed generously with good olive oil, are delicious with lamb or as a first course in their own right served with warm pitta breads.
Lentils, too, are greatly favoured. The French lentilles du Puy, for example, have a beautiful green colour and a pronounced nutty flavour, while Middle Eastern cooking without lentils would be unthinkable.
About 450 g/1 lb of dried beans when rehydrated will make 6—8 servings. If you have bought them in plastic packets from a supermarket then they will already have been cleaned. If buying by weight from a sack in a shop, however, you will need to pick over the beans, discarding any discoloured ones and throwing away the odd stone which may have been included.
Now put them to soak overnight in lots of cold water — at least 3 times the volume of water to beans. In the morning, drain and rinse them. Then put them in a pan and cover with fresh water. During the soaking process many of the indigestible elements are drawn out of the beans into the water which is why we throw it away. Bring to the boil and bubble vigorously for 10 minutes, then drain the beans in a colander and rinse with cold running water before again covering them in the pot with more water. This has the double effect of removing the scum which will have been thrown by the first boiling and also makes the finished product less flatulent. In the case of red and black kidney beans, it also removes the poisons which are present in their raw state.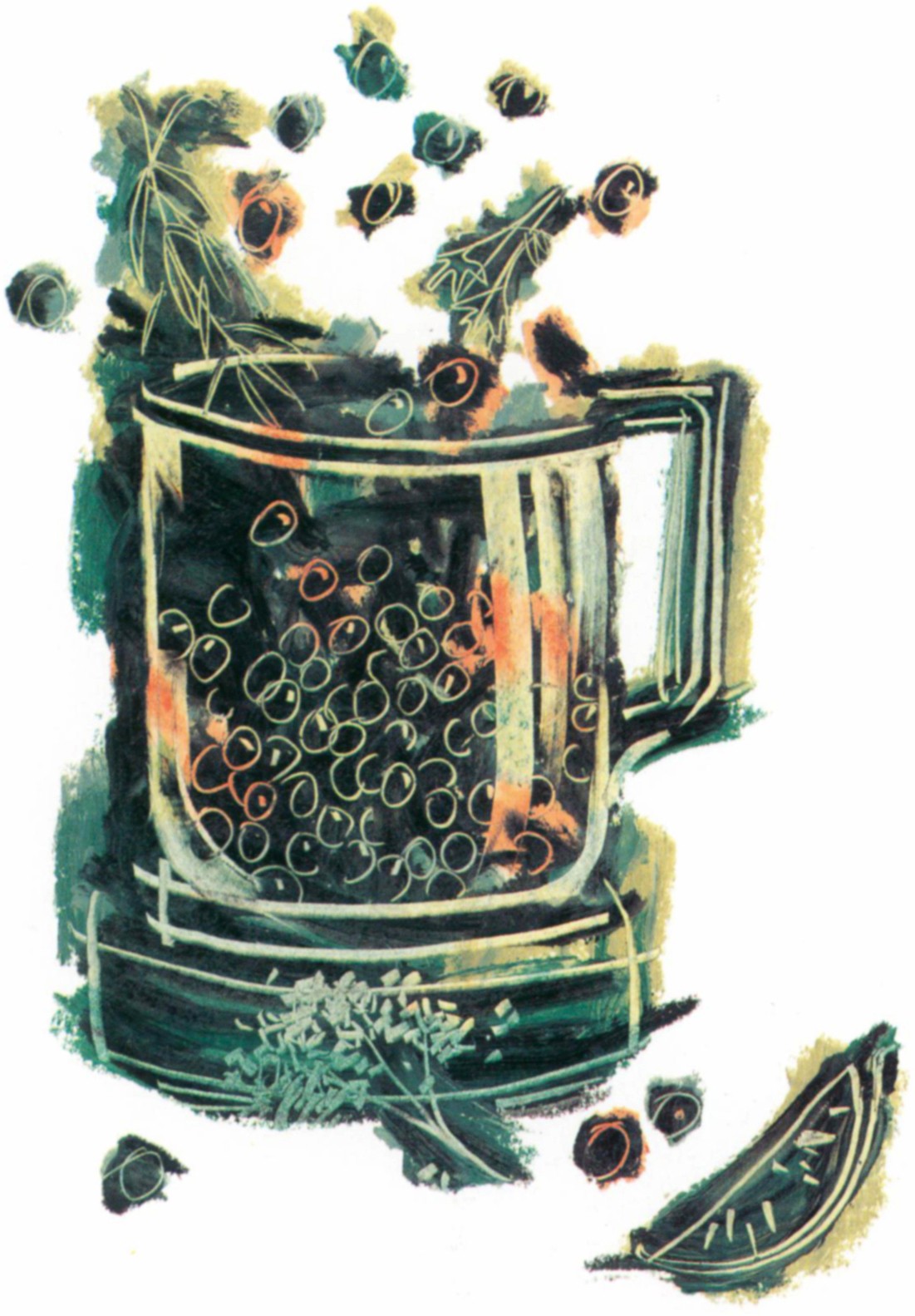 There is a quicker way to rehydrate beans. Cover them with masses of cold water and bring to the boil. Turn off the heat and leave to stand for an hour. Bring back to the boil, drain in a colander and rinse. Cover with fresh water and proceed as before. Unless the beans are ancient relics, this streamlined treatment always works, though cooking time may be extended a little.
Whichever method you have used, return the beans to the boil and skim. Then lower the heat and simmer, adding 4 whole garlic cloves, 1 hot chilli split lengthwise and 2 bay leaves, and cook until just done. Season with salt only towards the end of cooking. How long the beans will take to cook will depend on how old they are, but in most cases it will take between 50 minutes and 1½ hours.
Chickpeas take the longest time to cook, up to three hours; Puy lentils the least, often no more than 15 minutes. Small Oriental round black beans also take about 20 minutes, but large black beans can take up to 2 hours. With the majority of beans, taste at 50 minutes, then every 10 minutes until they are fully tender but not disintegrating. If overcooked, the best thing to do is to whizz them briefly to a purée in a food processor with some olive oil, herbs and a little of the cooking liquid. Whatever the kind of beans, if you do not want to serve them immediately, remove them from the heat when done and leave to cool in their cooking liquor, reheating gently.
After draining, discard the chilli, garlic and bay leaves. You can now choose how sophisticated you want to make them. One of the nicest ways to serve any beans is with gremolata. Stir in the gremolata, tossing to coat the beans, squeeze over some lemon juice, then season with salt and pepper. Finally dress liberally with extra-virgin olive oil. The dish has fresh flavours, looks lovely and has a good balance. It can be served hot or at room temperature, as a salad on its own, or as part of a mezze. Leftover beans can be gently reheated next day and then puréed if desired.
© 1995 Alastair Little. All rights reserved.