Appears in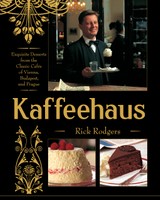 Icing spatulas have thin, flexible metal blades. They come in two styles, straight and offset. I prefer the angled blade of an offset spatula because it fits best into jelly-roll pans when spreading batters into corners, and makes it easier to apply icing in a level horizontal layer.
Rubber spatulas come in many sizes. Look for the heat-proof models, which are sturdier than the old versions and fight off odors and stains. I use a small spatula for scraping chocolate into a piping cone or stirring gelatin as it melts, and a medium-size one for stirring certain liquids that need to be scraped from the sides of the bowl while cooking. But my large, spoon-shaped spatula (sometimes called a "spoonula") really gets a workout, transfering batter to pastry bags and cake pans and doing other chores.
© 2002 All rights reserved. Published by Echo Point.