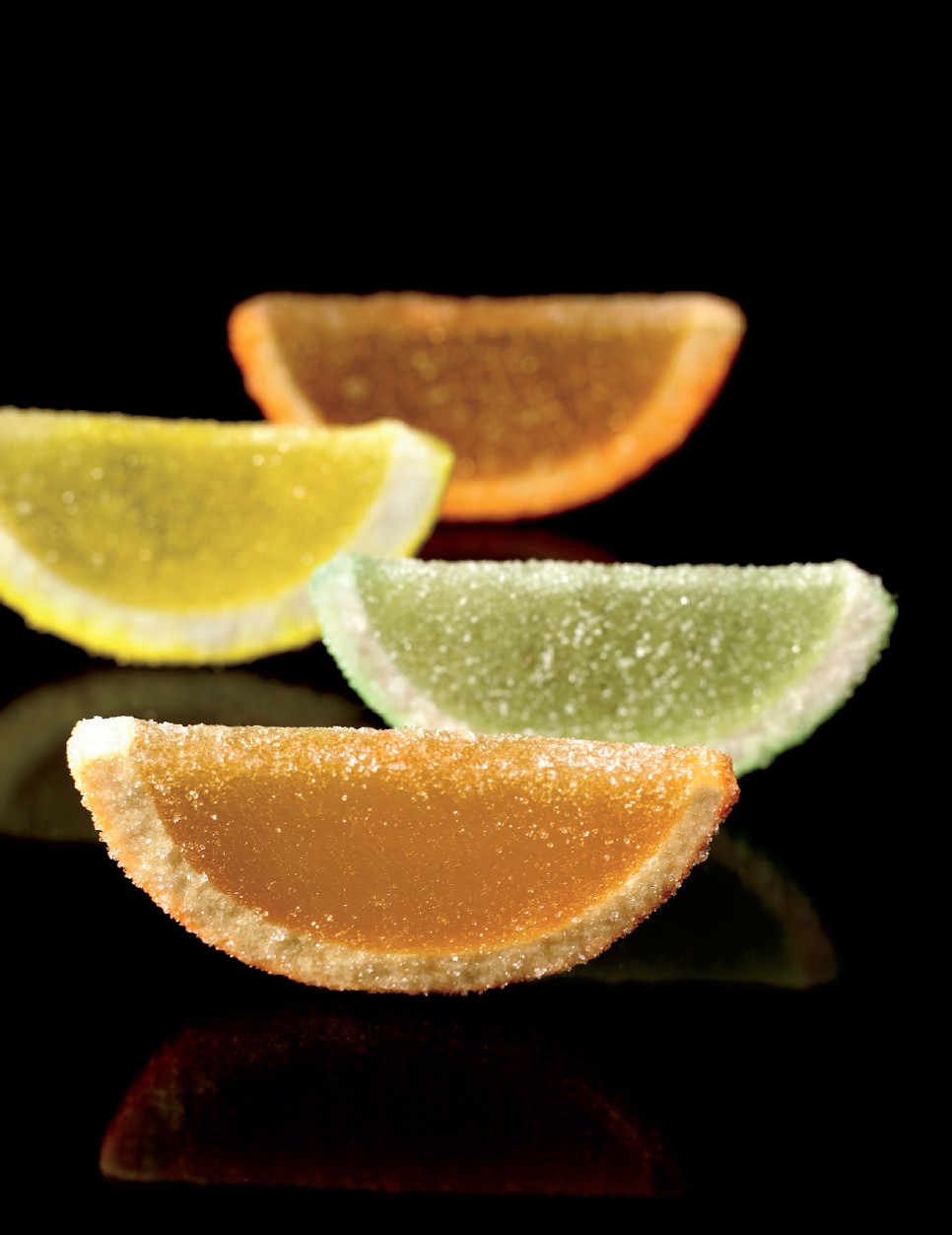 Ingredients
Sugar
510
g
18
oz
28
%
Powdered agar
20
g
0.75
oz
1
%
Water, cold
410
g
15
oz
23
%
Glucose syrup
440
g
16
oz
25
%
Fruit juice or purée
410
g
15
oz
23
%
Batch Size
1790
g
64.75
oz
100
%
Sugar, for finishing
as needed
Method
Mix the sugar with the powdered agar. Whisk into the cold water.
Add the glucose syrup. Cook over moderate heat, stirring, until the batch reaches 106°C/223°F, or 78° Brix. This takes approximately 8 minutes of gentle boiling.
Remove from heat and allow to cool to 90°C/194°F. Add the fruit juice or purée and pour into a frame 12 × 12 × ½ in set on oiled parchment paper.
Allow to set until firm, about 1 hour. Cut into rectangles, using the 15-mm and 30-mm strings on a guitar.
Dredge the rectangles in granulated sugar.
Store overnight on an icing screen to allow the outside to dry before further storage.