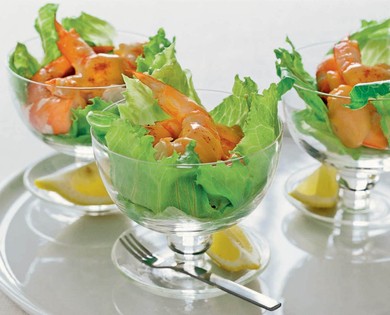 Appears in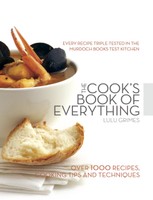 Ingredients
125 g (4½ oz/½ cup) mayonnaise
1 tablespoon tomato sauce (ketchup)
2 teaspoons lemon juice
1–2 drops Tabasco sauce
24 cooked prawns (shrimp)
iceberg lettuce leaves
pinch of cayenne pepper
lemon wedges, to serve
Method
To make the cocktail sauce, Combine the mayonnaise, tomato sauce, lemon juice and Tabasco sauce in a bowl. Season with salt and black pepper.
Peel and devein the prawns, leaving some of the prawn tails intact for presentation.
Arrange the lettuce in four serving glasses or bowls and divide the prawns among the glasses. Spoon over a little of the cocktail sauce and sprinkle with a pinch of cayenne pepper. Serve with lemon wedges.