Appears in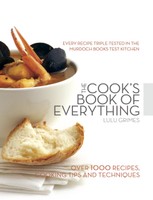 Ingredients
4 eggs, at room temperature, separated
230 g (8 oz/1 cup) caster (superfine) sugar
750 ml (26 fl oz/3 cups) milk
1 vanilla bean, split lengthways
115 g (4 oz/½ cup) caster (superfine) sugar, extra
Method
Beat the egg whites in a clean dry bowl until soft peaks form. Gradually add 80 g (2¾ oz/⅓ cup) of the sugar, beating well after each addition, until the meringue is stiff and glossy.
Combine the milk, another 80 g (2¾ oz/⅓ cup) of the sugar and the vanilla bean in a large frying pan and bring to a simmer. Using two dessertspoons, mould the meringue into 16 egg shapes and lower in batches into the simmering milk. Poach for 5 minutes, or until firm to touch, turning once during cooking (be careful as the meringues are delicate and crumble easily). Remove with a slotted spoon and set aside. Strain the milk into a bowl.
Whisk the egg yolks with the remaining sugar until thick and pale. Gradually pour the milk into the egg yolk mixture, whisking to combine. Pour the mixture into a saucepan and stir over low heat until the custard thickens and coats the back of a wooden spoon. Do not boil the custard. Pour the custard into shallow serving dishes and cool. When the custard is completely cold, arrange the poached meringues on top.
Stir the extra caster sugar with 2 tablespoons water in a small pan over low heat until the sugar has dissolved, then bring to the boil and simmer until the syrup turns golden brown. Working quickly and carefully, drizzle the toffee over the meringues and custard.