Appears in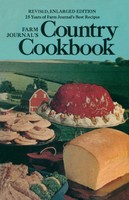 Ingredients
4 broiler-fryers (not over 2½ lbs. each)
Golden Ember Sauce
Method
Split chickens in halves lengthwise.
Brush generously on both sides with Golden Ember Sauce. Store in refrigerator and let flavors penetrate for several hours or overnight.
Place on grill, hollow side down, over coals white with ash (intense heat must have subsided). Cook for 20 to 25 minutes; brush with sauce and turn. Cook 20 or more minutes until chicken is tender. Another method is to brush with sauce often and turn chicken every 10 minutes. The exact time depends on size of the broiler and amount of heat. To test for doneness, grasp end of leg. If leg joint moves easily, meat is done. Too hot a fire will give a charred coating before the chicken is done. Each half should serve one adult or two children.