Appears in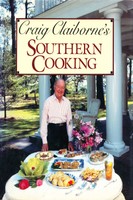 Ingredients
1 pound unbroken pecan halves
4 tablespoons butter
Salt to taste
Method
Preheat the oven to 225 degrees.
Arrange the nuts over the bottom of a roasting pan large enough to hold them in one layer.
Cut the butter into small pieces and scatter it over the pecans. Bake 45 minutes to 1½ hours, shaking the pan often and stirring the nuts about every 10 minutes.
After 45 minutes, test the nuts. Break a pecan meat in half: If it is white in the center, continue cooking. Cook until broken nut meats are light brown all the way through.
Scoop the nuts into a brown paper bag. Add salt to taste and shake well to coat.