Appears in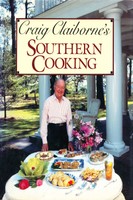 Ingredients
1 pound bony chicken parts, such as backs, necks, and wings
1 tablespoon corn, peanut, or vegetable oil
⅓ cup finely chopped onion
¼ cup finely chopped shallots
¼ cup finely chopped celery
¼ cup finely chopped carrots
½ teaspoon finely minced garlic
3 tablespoons flour
2 cups dry red wine
1½ cups beef broth
¼ teaspoon dried thyme
1 bay leaf
4 sprigs fresh parsley
Salt to taste, if desired
12 peppercorns, crushed
2 tablespoons butter
Method
Chop the chicken parts into 2-inch pieces.
Heat the oil in a heavy kettle. Add the chicken pieces and cook, stirring, about 20 minutes, or until thoroughly browned.
Add the onion, shallots, celery, carrots, and garlic. Stir. Sprinkle with flour and stir to blend evenly.
Add the wine and stir. Add the broth, thyme, bay leaf, parsley, salt, and peppercorns. Bring to the boil and cook, uncovered, skimming the surface often, about 1¼ hours.
Line a saucepan with a sieve and pour the sauce, solids and all, into the sieve. Strain, pushing to extract as much liquid as possible from the solids. Discard the solids.
Bring the sauce to the simmer and swirl in the butter.