Appears in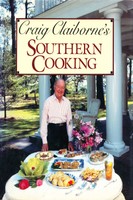 Ingredients
2 pounds skinless, boneless pompano fillets or striped bass, sole, or flounder
¾ cup flour
Salt to taste, if desired
Freshly ground pepper to taste
1 egg, lightly beate
3 tablespoons plus 1 teaspoon peanut, vegetable, or corn oil
2 tablespoons water
¾ cup fine fresh bread crumbs
1 tablespoon butter
Lemon wedges
Method
Cut the fish into serving pieces.
Combine the flour, salt, and pepper and set aside.
Beat the egg with 1 teaspoon oil, the water, salt, and pepper.
Coat the fish pieces all over in the seasoned flour. Dip them well in the egg, then coat them all over with crumbs.
Heat the remaining 3 tablespoons oil and the butter in a heavy skillet. Cook the fish pieces until golden brown on one side. Turn and cook on the other side, basting frequently with the oil and butter in the skillet. Cooking time may range from 10 to 15 minutes, depending on the thickness of the fish.
Serve with lemon wedges and mustard sauce.