Appears in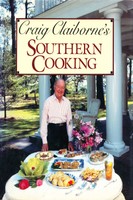 Ingredients
1 whole red snapper (2½ pounds)
Method
The best utensil for steaming a fish is a fish cooker. You can improvise, however, by using a Chinese steamer, a small roasting pan, and so on. The important thing is to have a rack that can be slightly elevated above a basin of boiling water. As the fish cooks, the steaming utensil should be covered to allow as little steam to escape as possible.
If a fish cooker is to be used, place 2 small plates, such as after-dinner coffee-cup saucers, upside down at each end of the cooker. Add the steaming rack and enough water to come up almost but not quite to the bottom of the rack.
Remove the rack and place the fish on it. If you bend the handles of the rack slightly toward the center, the lid of the steamer will fit snugly on top. If you do not bend the handles, you will have to cover the fish closely with heavy-duty aluminum foil.
Bring the water to the boil in the steamer. Add the rack with the fish on it.
Cover closely. Steam the fish for 10 to 12 minutes. Do not overcook. The fish is properly cooked when the bones along the backbone can be pulled out easily with the fingers.