Appears in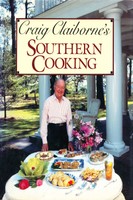 Ingredients
2 trout (¾ pound each), preferably boned but not filleted
8 tablespoons butter
¼ cup finely chopped celery
¼ cup finely chopped onion
¼ cup finely chopped sweet green pepper
1 cup fresh crabmeat, preferably lump or backfin
½ cup fresh bread crumbs
1 egg, lightly beaten
1 tablespoon finely chopped parsley
Salt to taste, if desired
Freshly ground pepper to taste
⅓ cup Fish Stock or bottled clam juice
4 tablespoons dry sherry
1½ teaspoons paprika
¾ cup heavy cream
1 egg yolk
1 teaspoon imported mustard, such as Dijon or Düsseldorf
Method
Preheat the oven to 400 degrees.
Rinse the trout and pat dry inside and out. Set aside.
Heat 2 tablespoons butter in a saucepan and add the celery, onion, and green pepper. Cook until the onion is wilted. Add the crabmeat and bread crumbs. Add the egg, parsley, and salt and pepper to taste. Mix well.
Sprinkle the trout inside and out with salt and pepper to taste. Stuff the trout with the crabmeat mixture. Arrange the trout in a buttered baking dish. Dot each trout with 3 tablespoons butter. Pour the fish stock and 3 tablespoons sherry around the fish. Bake, uncovered, 20 minutes, basting often.
Pour the cooking liquid into a saucepan and bring to the boil. Using the fingers, pull off and discard the skin from both sides of the fish but not from the heads and tails. Using the fingers, remove the thin backbones from the backs of the fish. Arrange the trout on a hot serving dish. Keep warm.
Add the paprika and cream to the sauce and bring to the boil. Beat the yolk, and add a little of the hot sauce to it. Return this mixture to the saucepan, stirring rapidly. Do not boil. Stir in the mustard and remaining sherry and strain the sauce over the fish.