Appears in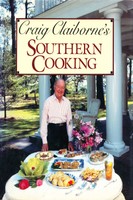 Ingredients
2½ cups water
½ cup grits, preferably stone-ground
Salt to taste, if desired
2 cups grated sharp Cheddar cheese
½ teaspoon finely chopped garlic
3 tablespoons finely chopped jalapeño peppers, more or less to taste
4 eggs, lightly beaten
2 teaspoons Worcestershire sauce
Method
Bring the water to the boil in a saucepan and gradually add the grits, stirring. Add salt to taste. Cover and cook about 25 minutes.
Meanwhile, preheat the oven to 350 degrees.
Add 1¾ cups cheese to the grits and stir. Add the garlic, jalapeño peppers, eggs, and Worcestershire. Blend well.
Pour the mixture into a 2-quart casserole and sprinkle the top with the remaining ¼ cup cheese. Place in the oven and bake 25 minutes.