Appears in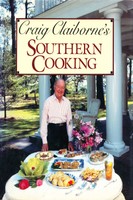 Ingredients
The Cake
2 cups flour
2 teaspoons baking powder
¼ teaspoon salt, if desired
6 tablespoons solid vegetable shortening
6 tablespoons butter
1¼ cups granulated sugar
4 eggs
¾ cup half-and-half
1 teaspoon pure vanilla extract
The Filling
2 large lemons
3 large eggs
1 cup granulated sugar
3 tablespoons butter
¼ teaspoon salt, if desired
The Garnish
6 thin lemon slices
2 tablespoons confectioners' sugar
Method
Preheat the oven to 350 degrees.
To make the cake batter, sift together the flour, baking powder, and salt. Set aside.
Using an electric mixer, cream together the shortening, butter, and granulated sugar. Add the eggs, 1 at a time, beating well after each addition. Alternately fold in thoroughly the flour mixture and the half-and-half. Add the vanilla.
Line the bottoms of two 8-inch layer cake pans with parchment or buttered wax paper. Pour equal amounts of the batter into the pans and place them in the oven. Bake about 30 minutes, or until a cake tester inserted into the center of each cake comes out clean.
Remove the pans and set them on racks. Let cool. Unmold the layers.
Meanwhile, prepare the filling. Grate the rind of 1 lemon and set aside. Squeeze the juice from both lemons and set aside. Discard the shells.
In a saucepan, combine the eggs, sugar, lemon rind, lemon juice, butter, and salt. Blend well and set the pan over very low heat (preferably using a metal Flame Tamer) or in a basin of simmering water. Cook, stirring often, 30 minutes or less, until thickened and smooth. Let cool, and use as a filling to spread between the cake layers and on top.
Garnish with lemon slices and sprinkle with confectioners' sugar, using a sieve.