Appears in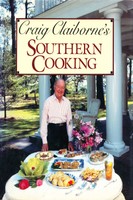 Ingredients
The Cake
½ cup vegetable shortening
1½ cups sugar
2 eggs
2 to 4 tablespoons unsweetened cocoa
1 ounce red food coloring, or up to ¼ cup if you want a really red cake
1 teaspoon salt, if desired
1 teaspoon pure vanilla extract
1 cup buttermilk
2½ cups sifted flour
1 tablespoon vinegar
1 teaspoon baking soda
The Filling
8 tablespoons butter
1 cup sugar
8 egg yolks
1 cup chopped pecans or walnuts
2 tablespoons bourbon or rum
1 cup raisins
Method
Preheat the oven to 350 degrees.
To make the cake batter, cream together the shortening and sugar in the bowl of an electric mixer until fluffy. Add the eggs, 1 at a time, beating well after each addition. Beat 1 minute on medium speed.
Blend the cocoa and red food coloring to make a paste, and add it and the salt to the creamed mixture. Blend the vanilla and buttermilk. Alternately add the buttermilk and the flour to the creamed mixture, beating constantly. Blend the vinegar and baking soda and beat this in.
Meanwhile, butter and flour two 9-inch cake pans. Shake out the excess. Pour and scrape the cake batter into each pan and bake 25 to 30 minutes.
Remove the cake layers and let cool on a rack, then turn out onto the rack.
For the filling, combine the butter, sugar, and egg yolks in a saucepan. Set the saucepan in a skillet of boiling water and beat with a wire whisk until thickened. Add the remaining ingredients and blend. Let cool. As the filling stands it will thicken more. Spread the filling between the cake layers and on the top and sides.