Appears in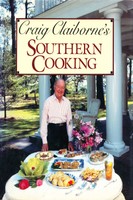 Ingredients
The Crust
1¼ cups graham cracker crumbs
¼ cup sugar
¼ pound butter, melted
The Filling
½ cup cold strong coffee
1 envelope unflavored gelatin
⅔ cup sugar
Salt to taste, if desired
3 eggs, separated
6 tablespoons bourbon
¼ cup coffee liqueur (Kahlúa or Tia Maria)
2 cups heavy cream
Method
Preheat the oven to 350 degrees.
To make the crust, combine the crumbs with the sugar and melted butter and rub together until the crumbs are evenly coated. Spoon the crumbs into a 9- or 10-inch pie plate and press the crumbs evenly against the bottom and sides.
Place the pie shell in the oven and bake 4 to 5 minutes without browning. Remove from the heat and cool thoroughly.
To make the filling, pour the coffee into a saucepan and sprinkle the gelatin over it. Add V3 cup sugar, the salt, and the egg yolks. Stir to blend thoroughly.
Place the saucepan over low heat and stir until the gelatin is dissolved and the mixture thickens. Do not boil.
Remove the mixture from the heat and add the bourbon and coffee liqueur. Chill the mixture in the refrigerator until it is cool and starts to thicken. Do not let it jell.
Beat the whites until stiff, gradually adding the remaining ⅓ cup sugar. Fold the whites into the gelatin mixture.
Whip 1 cup cream and fold it into the mixture. Turn the filling into the prepared pie plate and chill several hours or overnight.
Before serving, whip the remaining 1 cup cream, adding sugar to taste. Garnish with the sweetened whipped cream, and serve.