Appears in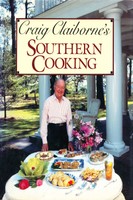 Ingredients
The Biscuits
2½ cups unbleached flour
2 tablespoons baking powder
2 tablespoons granulated sugar
12 tablespoons butter, cut into small pieces
1 cup sour cream
2 large eggs, lightly beaten
1 teaspoon pure vanilla extract
The Assembly
4 pints strawberries
2 tablespoons fresh lemon juice
½ cup superfine sugar
2 cups heavy cream
Method
Preheat the oven to 450 degrees.
Put the flour, baking powder, and granulated sugar into a sifter. Sift the mixture into a mixing bowl.
Add the butter and work with the fingers until well blended. Make a well in the center and add the sour cream, eggs, and vanilla. Blend well with the fingers.
Turn the dough out onto a lightly floured board and knead briefly.
Roll the dough out on a lightly floured surface into a circle about 12 inches in diameter and about ½ inch thick. Using a biscuit cutter about 3 inches in diameter, cut the dough into rounds. As the rounds are cut, arrange them on an ungreased baking sheet an inch or so apart. Gather up the remaining scraps of dough and roll out. Cut out more rounds. Continue rolling and cutting until all the dough is used. There should be 12 to 16 rounds.
Place in the oven and bake 15 minutes.
Meanwhile, pick over the strawberries. Pick out 12 to 16 perfect, unstemmed berries and set them aside. Remove and discard the stems from the remaining berries, and cut them in half. There should be about 4½ cups. Put the berries in a bowl.
Add the lemon juice and superfine sugar and blend well. Cover and refrigerate.
Split the biscuits in half. Arrange half of them on a serving dish.
Whip the heavy cream.
Using a pastry bag and star tube, pipe stars of whipped cream around the inside rim of each biscuit half. Fill the inside of the ring with the sweetened strawberry halves. Top each serving with the remaining biscuit halves. Pipe whipped cream around the inside rim of each. Fill the centers with more of the sweetened strawberries. Garnish each serving with 1 of the reserved whole strawberries.