Appears in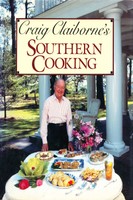 Ingredients
1 cup whole or broken pecan halves (about ¼ pound)
¼ pound butter, at room temperature
¼ cup sugar
2 tablespoons water
¾ cup heavy cream
Method
Put the pecan meats in the container of a food processor or electric blender. Blend as fine as possible.
Add the butter and blend thoroughly.
Combine the sugar and water in a heavy saucepan. Bring to the boil and let cook, stirring often with a wire whisk, until the mixture turns amber. Continue cooking, stirring, until the sugar mixture becomes the color of dark caramel.
Immediately add ½ cup of the pecan butter, stirring, and stir in the heavy cream. Bring to the boil and remove from the heat. Add the remaining pecan butter and stir to blend.
Pour the mixture into a mixing bowl. Let cool. Serve at room temperature.