Preparation info
Yield:

3 to 4 Dozen

, Depending on Size.
Appears in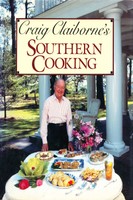 Ingredients
3 cups sugar
⅔ cup water
½ teaspoon salt, if desired
3 egg whites
1 cup dark corn syrup
Method
Combine the sugar, water, and salt in a saucepan and bring to the boil. Cook until a few drops crackle when added to cold water.
Have the corn syrup ready to heat in another saucepan.
Beat the egg whites until stiff, and when the sugar syrup is ready, remove it from the heat and place the corn syrup on to boil.
Immediately start adding the sugar syrup gradually to the egg whites while beating constantly. Scrape the mixture into the bowl of an electric mixer. Start beating.
Test the corn syrup. Heat until it spins a thread, that is to say when the syrup spins a 2-inch thread when dribbled from a fork or spoon. Start adding this syrup to the meringue, beating constantly on high speed.
Use 2 teaspoons to shape the candy into individual servings. If the mixture gets too thick to work with, add a few drops of water.