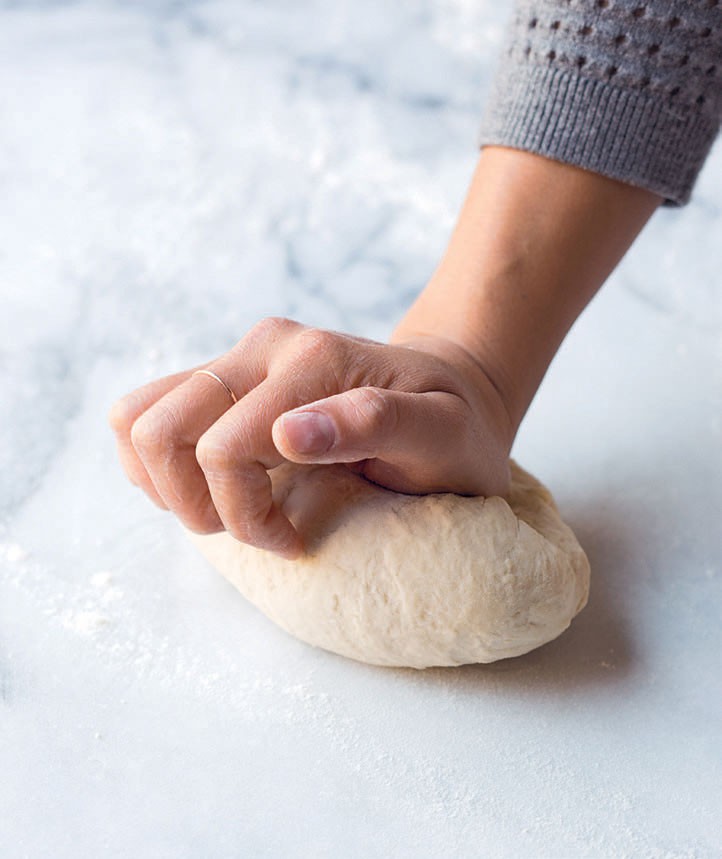 Combine the flour and salt in a bowl. Add the oil, then gradually add the boiled water, mixing with a fork until a dough forms. Knead on a floured work surface until smooth, about 10 minutes. Wrap in plastic wrap and rest for 45 minutes.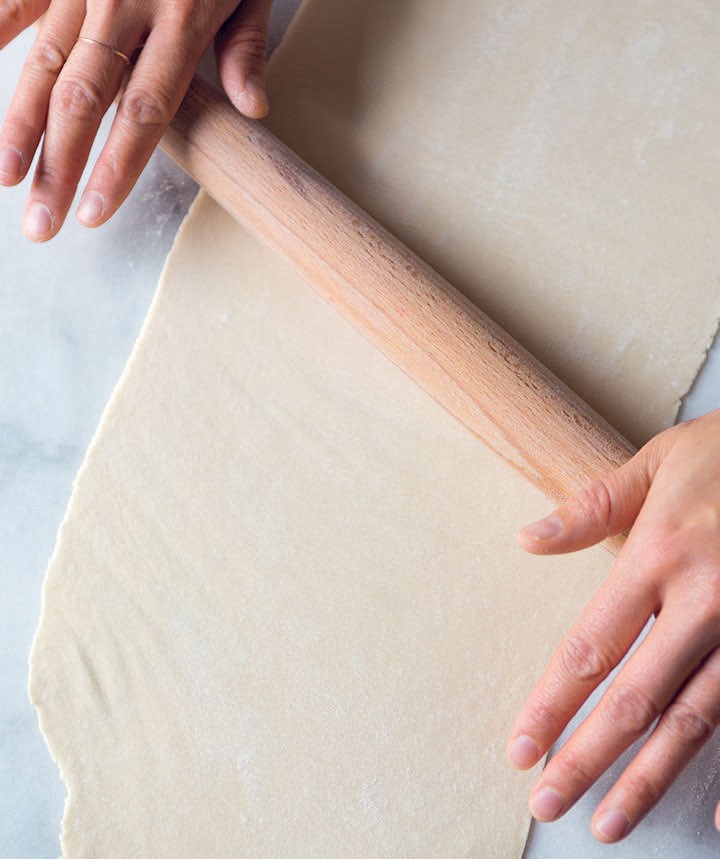 Roll out the dough to a thickness of 1–2 mm (1/32–1/16 inch) using a pasta machine or a rolling pin. If using a rolling pin, work with half the dough at a time, keeping the unused dough wrapped in plastic wrap.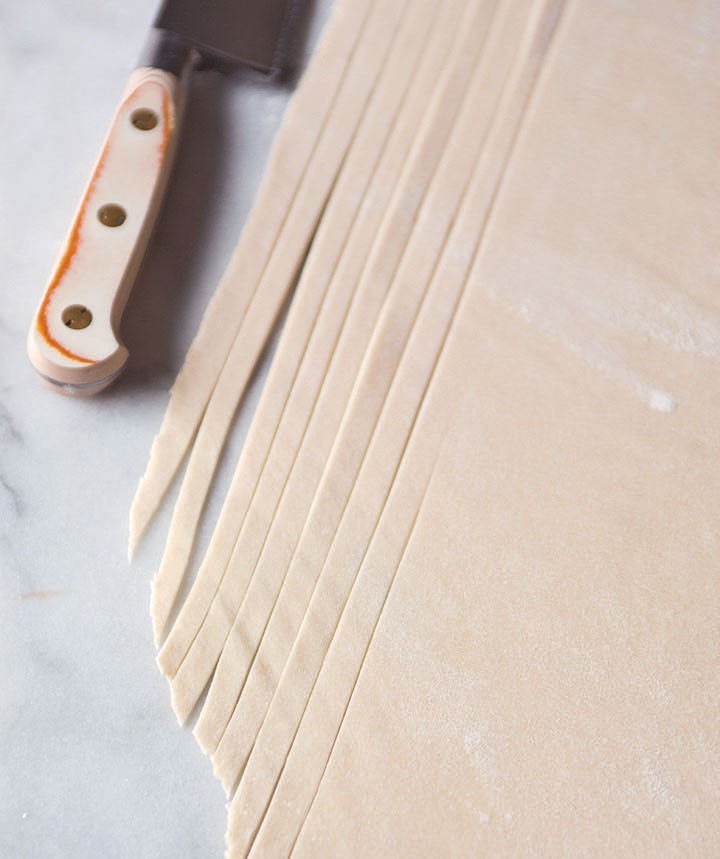 Using a sharp knife or pizza cutter, cut the dough into long strips as wide or as narrow as you prefer.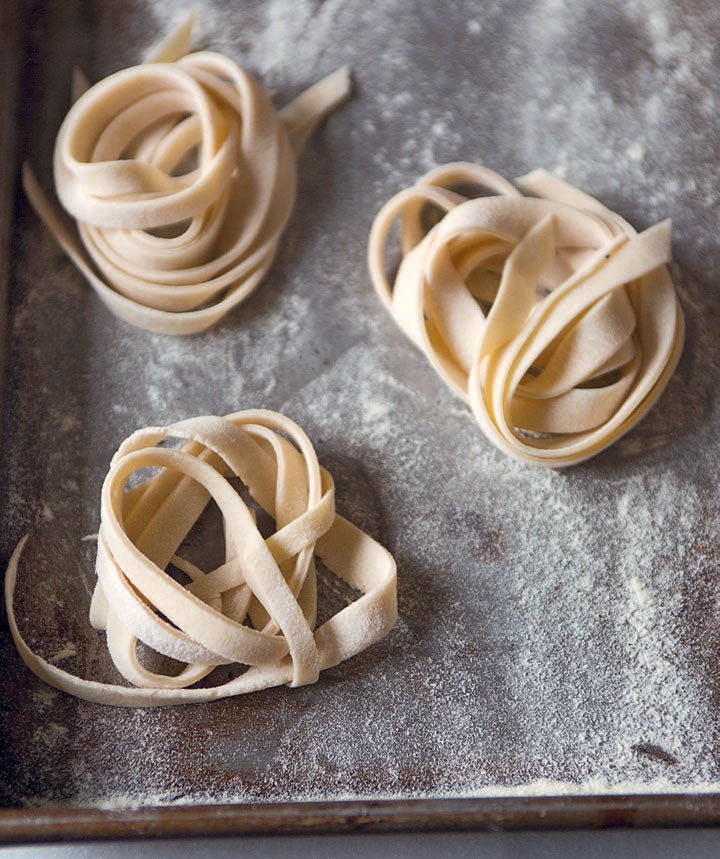 Make little nests of pasta, sprinkle with flour and set aside on a flour-dusted tray until needed. The pasta will take about 3 minutes to cook in boiling salted water.