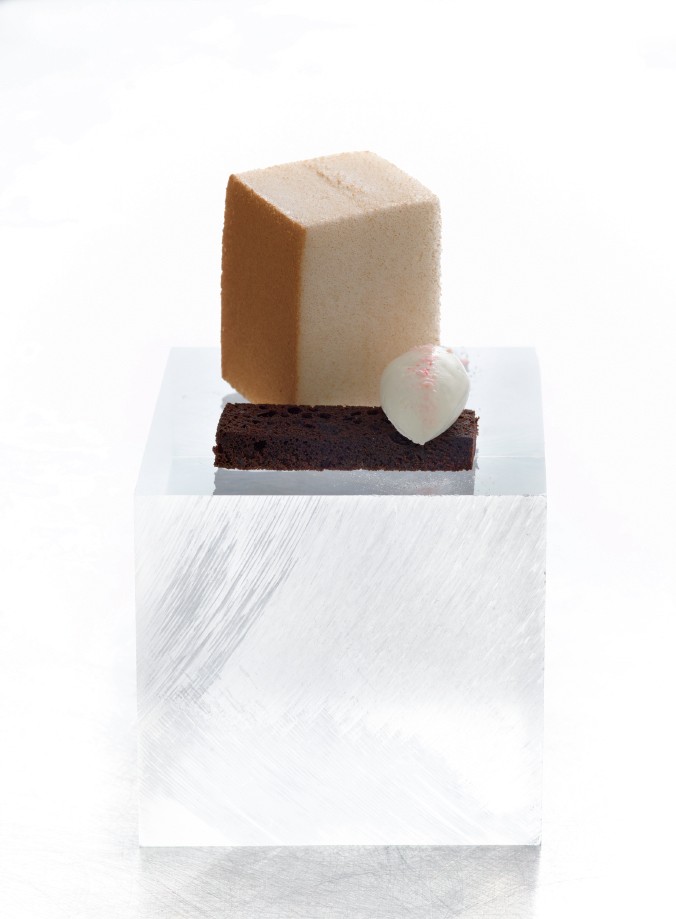 Ingredients
Components
40 to 50 g / 1.41 to 1.76 oz Spiced Merlot Reduction
10 slices Candied Bosc Pears
300 g / 10.58 oz Spiced Dolcetto Sorbet
10 Phyllo Crisps
5 g / .18 oz ground cinnamon
Method
Assembly
Spoon 4 to 5 g / .14 to .18 oz of the merlot reduction on the desired plate. If desired, spoon smaller dots of sauce over the plate.
Place a candied pear slice on top of the sauce.
Scoop a medium quenelle (30 g / 1.06 oz) of the sorbet on top of the pear slice.
Lean a phyllo crisp on the quenelle.
Sprinkle cinnamon across the finished plate.
Serve immediately.