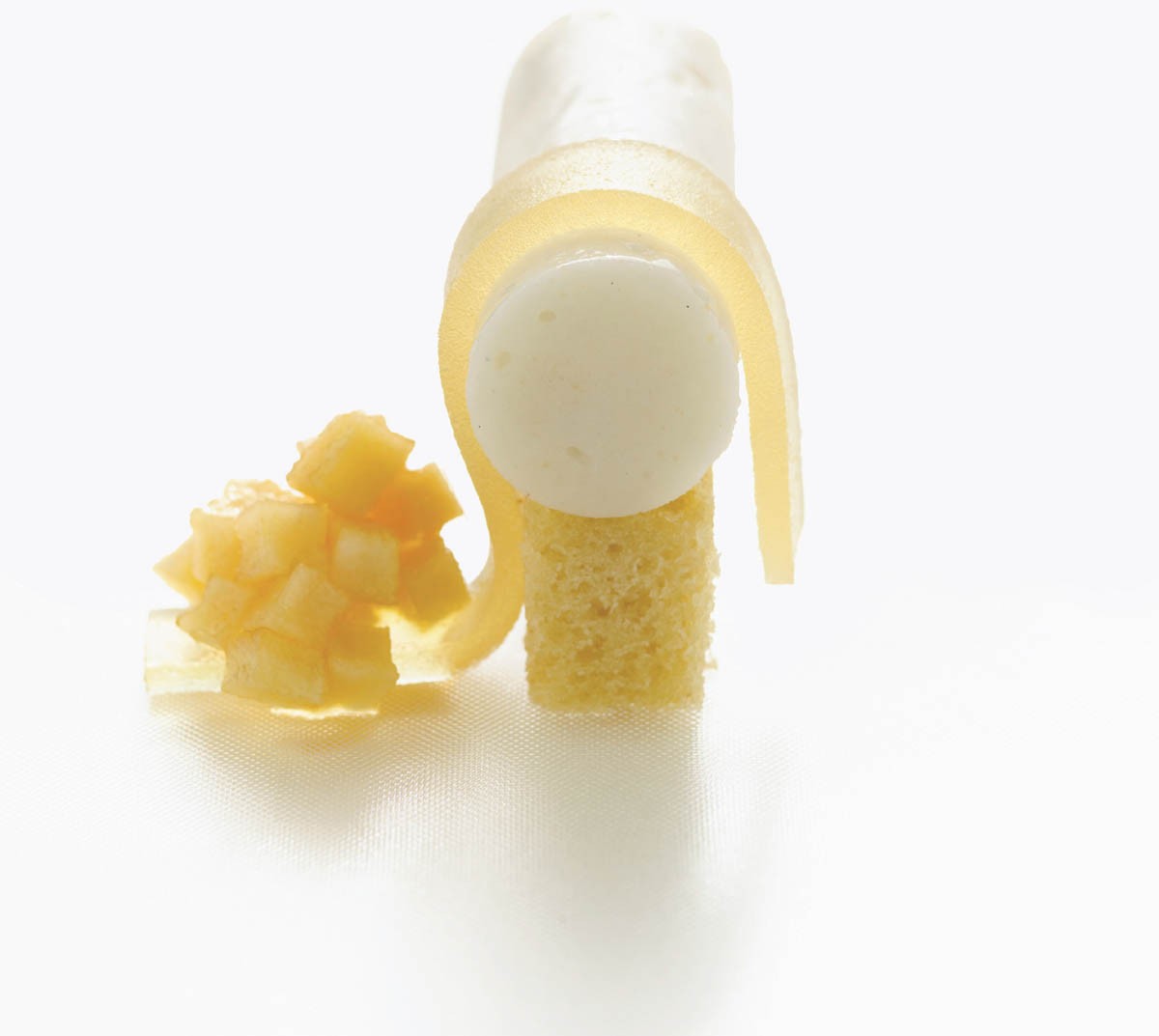 Ingredients
Components
600 g / 1 lb 5.16 oz Bosc Pear Sorbet Base
10 Brown Sugar Chiffon Rectangles
10 strips Pear Pâte De Fruit
50 g / 1.76 oz Pear Compote
Method
Assembly
Line 10 PVC tubes 7.5 cm / 3 in by 2.5 cm / 1 in diameter with acetate.
Line a half sheet pan with a nonstick rubber mat. Place the PVC tubes on the sheet pan in a standing position and freeze.
Pacotize the sorbet and transfer to a piping bag. Pipe into the prepared PVC tubes and even out the top with an offset spatula. Each tube should hold about 60 g / 2.11 oz of product. Place in the freezer to harden.
Place the brown sugar cake on the plate.
Remove the sorbet from its mold and take off the acetate. Lay the sorbet on top of the cake.
Torch the sorbet for 1 or 2 seconds in order to take the dull, frozen look away and make it shine.
Lay a strip of pâte de fruit across the top of the sorbet.
Place 5 g / .18 oz of the compote on the portion of pâte de fruit that rests on the plate.
Temper the sorbet for 1 to 2 minutes and serve immediately.