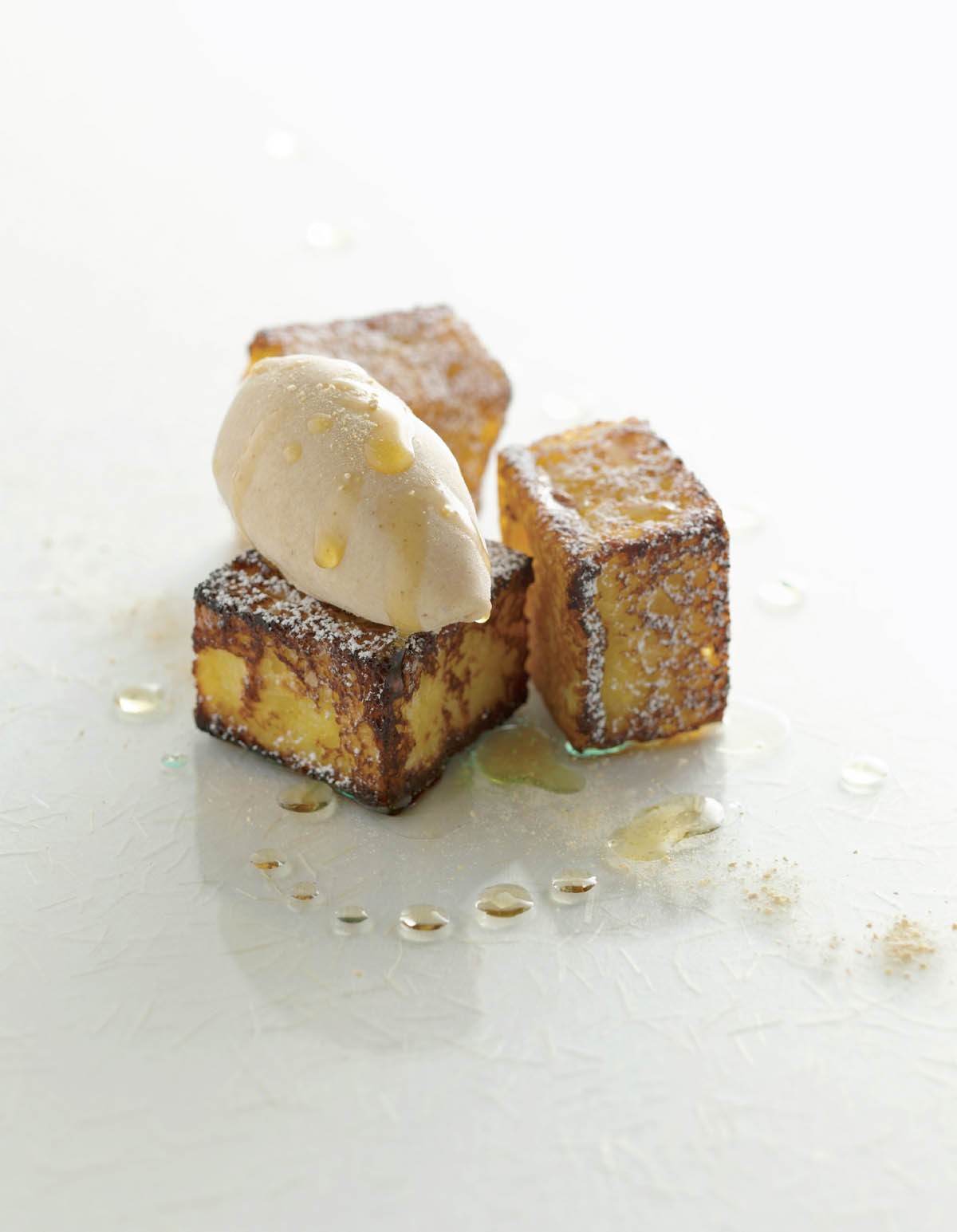 Ingredients
Components
1 Pullman Brioche Loaf (see Note)
150 g / 5.29 oz clarified butter
500 g / 1 lb 1.64 oz Custard
50 g / 1.76 oz confectioners' sugar
300 g / 10.58 oz Prune-Armagnac Ice Cream
100 g / 3.53 oz maple syrup
3 g / .11 oz maple sugar
Method
Assembly
Freeze the brioche loaf, about 2 hours. Trim off the crusts and cut the brioche into 4-cm / 1.5-in cubes.
Place a small nonstick pan over medium-high heat with enough clarified butter to form an even film at the base of the pan (about 15 g / .53 oz).
Soak 3 brioche cubes generously in the custard, and let any excess drip off them.
When the butter is very hot, brown the cubes evenly, about 1 minute per side. Since the cubes are small, they will cook quickly. Coat each cube with confectioners' sugar and place 3 on a plate or in a bowl.
Scoop a medium quenelle (30 g / 1.06 oz) of the ice cream on top of one of the cubes.
Drizzle 10 g / .35 oz of maple syrup on top of the pain perdu and ice cream. Sprinkle maple sugar on top of the ice cream and the pain perdu and serve immediately.