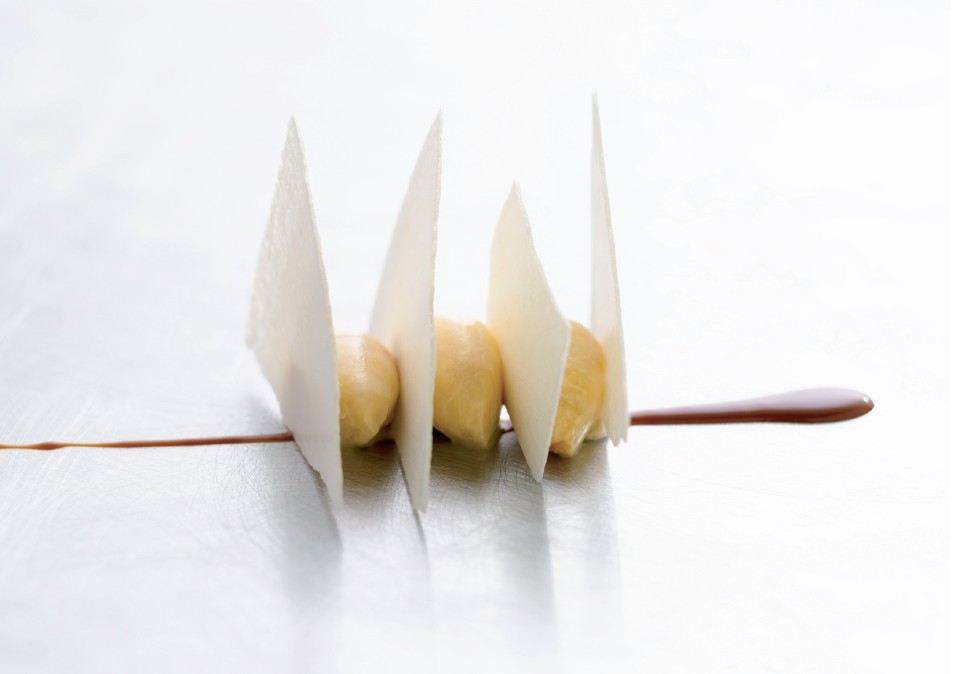 Ingredients
Components
100 g / 3.53 oz cajeta (as a sauce)
40 pieces rice paper
600 g / 1 lb 5.15 oz Cajeta Ice Cream
Method
Assembly
Spoon 10 g / .35 oz of cajeta on the plate in a straight line.
Break the rice paper into random pieces, about 7.5 cm / 3 in long (reserve small pieces to anchor the ice cream). Place 3 small pieces of rice paper on top of the cajeta, with a 1.75-cm / .5-in space between each one.
Scoop 3 small quenelles (20 g / .71 oz each) of the ice cream onto the rice paper pieces. Place one next to the other, all pointing in the same direction.
Place a large piece of rice paper between each quenelle and at the ends (4 pieces total) and serve immediately.