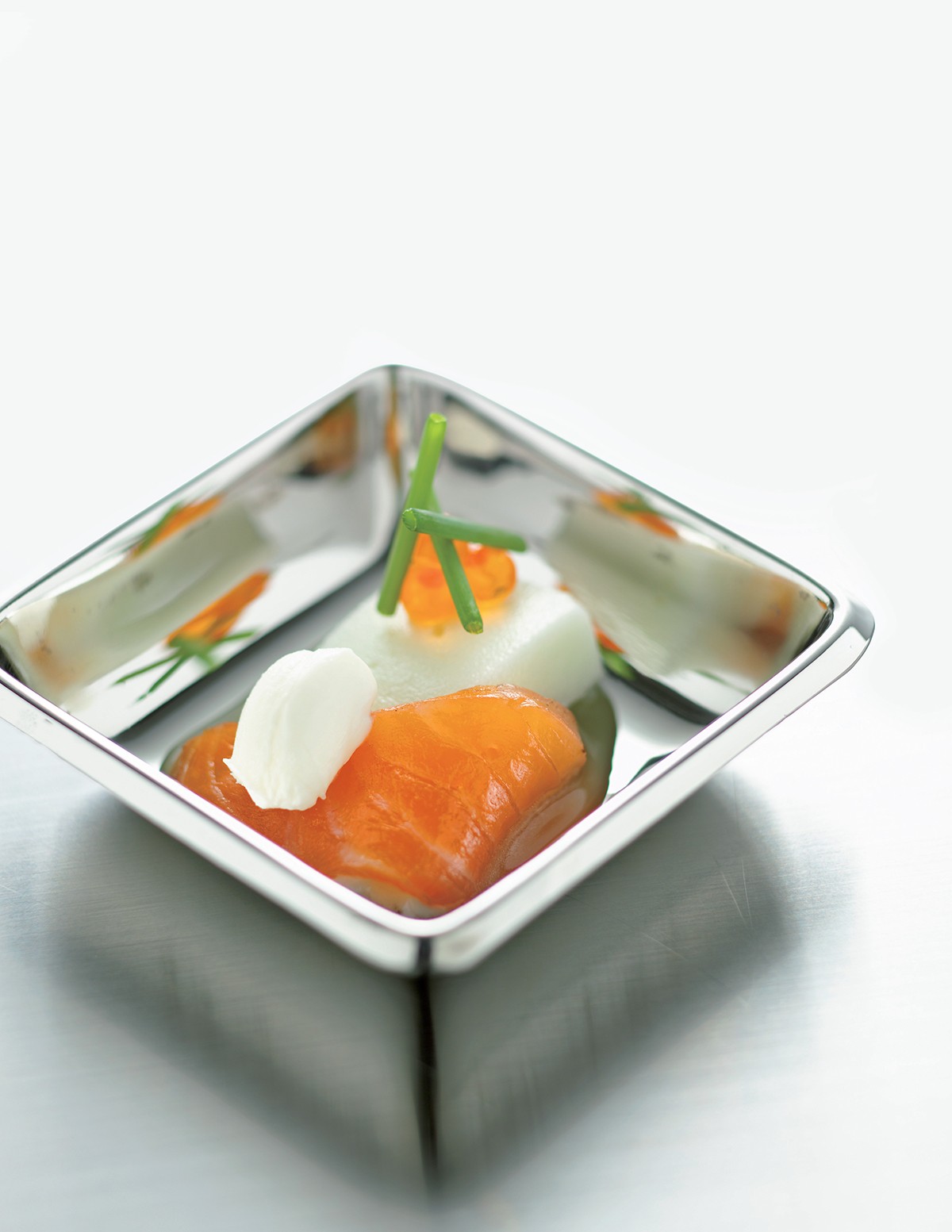 Ingredients
Components
300 g / 10.58 oz Cucumber And Wasabi Sorbet Base
100 g / 3.53 oz thinly sliced smoked salmon
75 g / 2.65 oz crème fraîche
5 g / .18 oz salmon roe (or 4 eggs per serving)
2 chives cut into 2.5-cm- / 1- in-long pieces
Method
Assembly
Place a fleximold mat of 2.5 cm / 1 in by 3.75 cm / 1.5 in by .75-cm / .25-in rectangles on a sheet pan in the freezer. These mats typically have 15 rectangles in them.
Churn or pacotize the sorbet; transfer it to a piping bag and pipe into the frozen fleximold. Even out the surface with an offset spatula. Place in the freezer to harden.
Once hardened, take the sorbet rectangles off the mat. Reserve frozen in an airtight container until needed.
Place a thin slice of smoked salmon on a plate, making sure it is flat.
Place a rectangle of sorbet on top of the salmon, and fold one end on top of the sorbet.
Spoon about 2 g / .07 oz of crème fraîche toward the bottom of the sliced salmon.
Spoon 4 salmon eggs on top of the sorbet.
Place 3 pieces of chives on top of the roe and serve immediately.