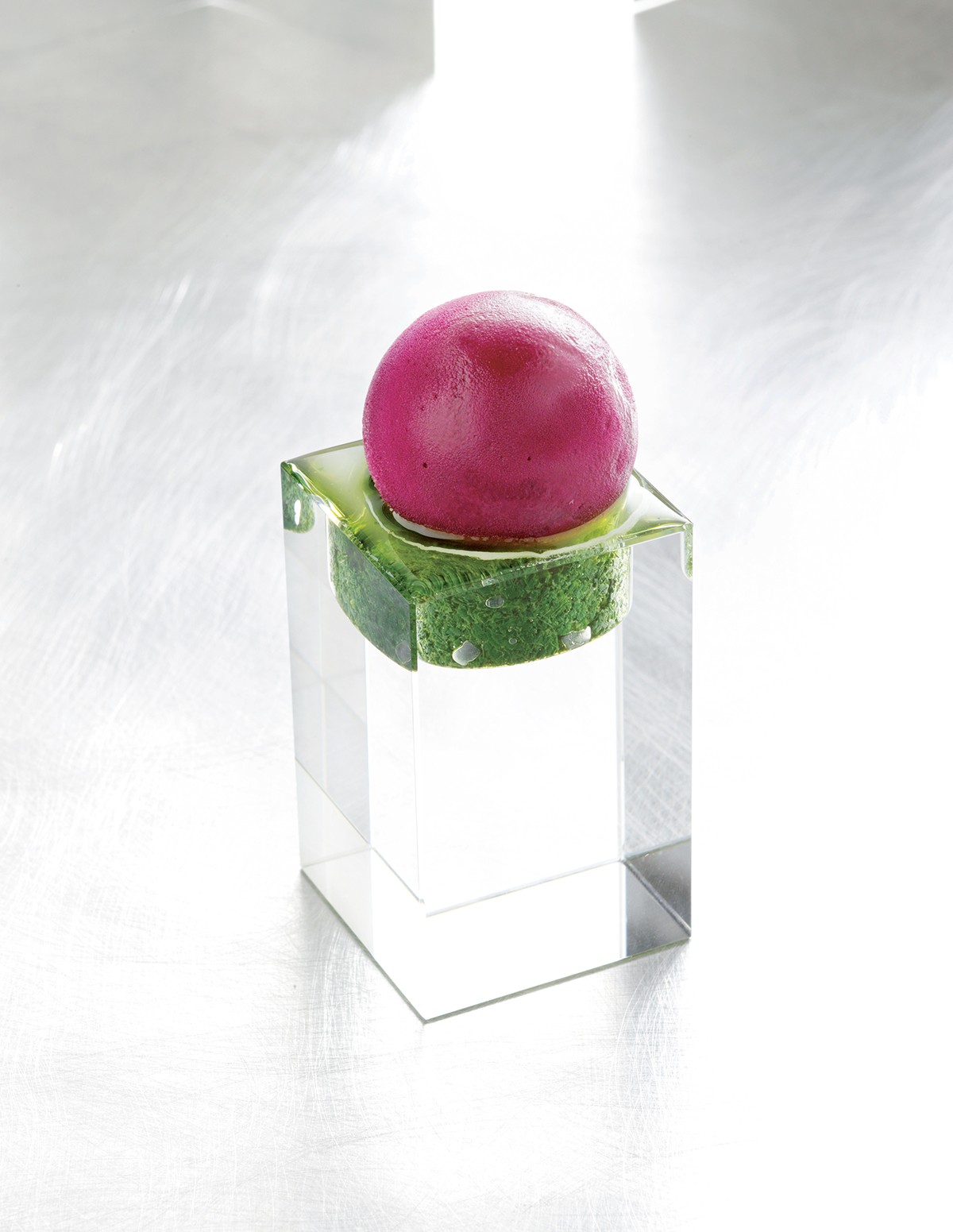 Ingredients
Components
300 g /10.58 oz Red Beet Sorbet Base
150 g / 5.29 oz Parsley Purée
40 g / 1.41 oz extra-virgin olive oil
Method
Assembly
Churn or pacotize the sorbet base. Transfer to a piping bag and portion into a 3.75-cm / 1.5-in diameter demi-sphere fleximold mat. The mat should contain at least 20 demi-spheres. Place in the freezer to harden.
Once hardened, fuse 2 sorbet demi-spheres together by rubbing the ends where they touch with your gloved fingers.
Return to the freezer. Once hardened, transfer to an airtight container and reserve frozen.
Spoon 15 g / .53 oz of parsley purée into a small bowl.
Place a sorbet sphere directly on top of the parsley purée.
Using an eyedropper, pour a few drops of olive oil around the parsley purée and serve immediately.