Appears in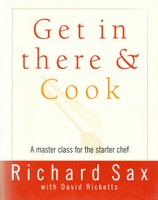 Ingredients
3 tablespoons olive oil, or as needed
1 small onion, chopped
2 garlic cloves, minced, or 4 roasted garlic cloves (Garlic Basics), sliced
3½ cups (about) cut-up cooked potatoes, preferably Yukon Gold or Yellow Finn
Salt and freshly ground black pepper, to taste
1 tablespoon chopped fresh parsley (optional)
Method
Heat 1 tablespoon of the oil in an 8- to 10-inch nonstick skillet over medium-high heat. Add the onion and cook, stirring, until wilted and beginning to turn lightly golden, 6 to 8 minutes. Add the garlic and cook, stirring, for about 2 minutes longer.
Add 1 tablespoon more olive oil to the skillet. Add the potatoes, salt them, and grind a generous amount of pepper over them. Stir and turn the mixture, breaking up some of the potatoes and combining the ingredients for a couple of minutes (add a little more olive oil if the pan seems dry). Flatten the mixture with a wide spatula so that it covers the bottom of the pan. Cook the cake over medium to medium-high heat; adjust the heat as necessary so that the cake sizzles steadily but not furiously. Shake the pan from time to time to prevent sticking. It should take the cake 8 to 10 minutes to brown on the bottom (you can peek by lifting it with the spatula).
Now comes the fun part: inverting the potato cake onto a plate. Place a dinner plate upside down on top of the skillet and hold it in place with a kitchen towel. Decisively turn the whole thing over, skillet and plate. You've just flipped the cake onto the plate. Remove the skillet. Set the pancake aside; return the skillet to the heat and add the remaining 1 tablespoon olive oil. Slide the cake back into the pan, browned side up. Cook the second side, shaking the pan now and then to prevent sticking, about 8 minutes longer. Cut the cake into wedges, sprinkle with parsley if you like, and dig in.