Appears in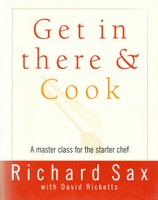 Ingredients
1½ cups all-purpose flour
1½ tablespoons sugar
1 teaspoon baking powder
½ teaspoon baking soda
½ teaspoon salt
4 tablespoons (½ stick) cold unsalted butter, cut into pieces
⅔ cup buttermilk, or as needed (or substitute ⅓ cup plain yogurt mixed with ⅓ cup skim milk or cold water)
Method
1. In a food processor, combine the flour, sugar, baking powder, baking soda, and salt, pulsing once or twice with an on-and-off motion. Add the butter and process, pulsing, until the mixture is crumbly. Drizzle most but not all of the buttermilk over the dry mixture; pulse to combine, without overworking the dough. The dough should hold together and be moist but not sticky. If necessary, add more buttermilk, pulsing to combine. Scrape the dough with a rubber spatula onto a floured work surface. With your hands, gather the dough together, pulling it together to form a cohesive disk of dough.
2. Preheat the oven to 425°F. On a lightly floured surface, pat the dough out to an even thickness of ¾ inch. Use a floured 2¼- to 2½-inch biscuit cutter to cut out rounds of the dough (reflour the cutter as needed to avoid sticking); transfer the rounds to a well-buttered (or nonstick) baking sheet. Gently gather the scraps of dough together, pat out, and cut out more biscuits.
3. Bake for 14 to 16 minutes, or until golden brown. Serve hot, with butter.